Understanding a Hemp Certificate of Analysis (COA)
With manufacturer questions surrounding the quality of hemp raw materials, suppliers are increasingly pressed to demonstrate that their products meet defined specifications for identity, purity, strength, and composition and that they are free from contamination. Transparent, independent, third-party verifications of hemp quality can be obtained through laboratory testing of raw materials and verification of test results presented in a Certificate of Analysis (COA).
COAs for raw materials, in-process goods, and finished products are a gold standard in the hemp industry with good reason. With regulatory complexity and increasing demand for hemp-containing products like edibles, tinctures, topicals, and oils, COAs are currently the only data-driven way for manufacturers, retailers, and consumers to verify defined quality measures of hemp used in their products.
Additionally, manufacturers are increasingly turning to supplier provided COAs as a method of supplier qualification. As there are no established Good Manufacturing Practices (GMPs) for the hemp industry, many manufacturers turn to supplier COAs as verification of an established quality system. As such the COA may serve as sort of an objective "common language" between stakeholders.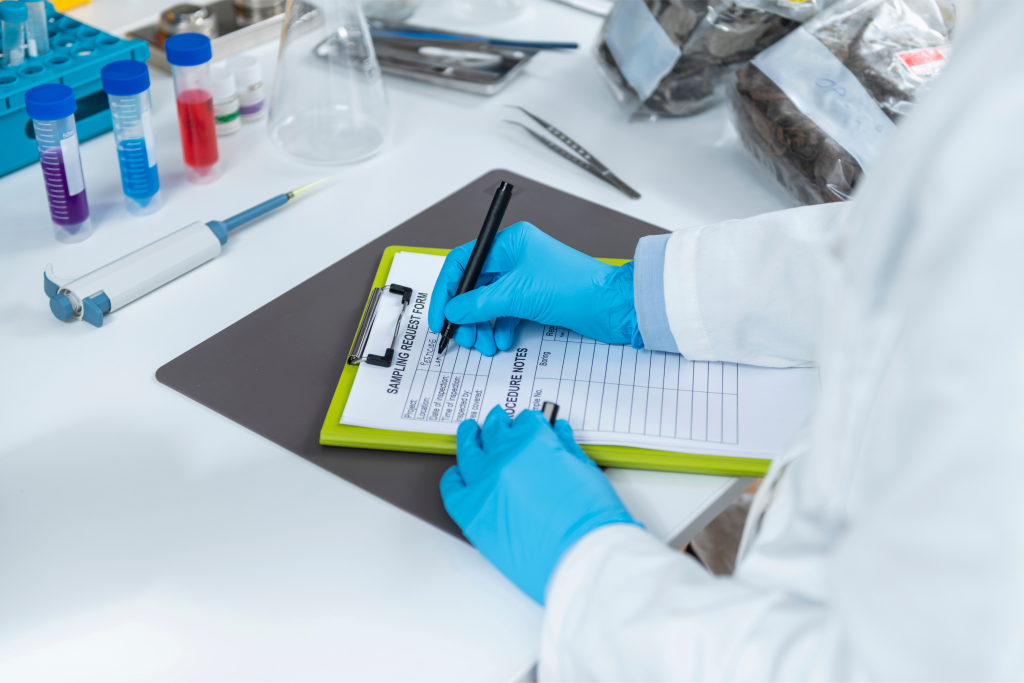 What Is a Hemp COA?
COAs document the chemical, microbiological, and toxicological makeup of hemp samples, including its potency level, or THC. That's important because the USDA definition of hemp includes THC "of not more than 0.3 percent on a dry weight basis."
Manufacturers will also ask their suppliers to assess terpenes, lipids, and contaminants like heavy metals and pesticides. They'll be looking for the presence of residual solvents left over from harvesting, extracting, and manufacturing operations, and absence of harmful molds like mycotoxins.
It is important to note that laboratory testing and the issuance of a COA doesn't just happen once. COAs are a snapshot in time of batch samples. So, each batch of a hemp product should undergo the same rigorous testing to confirm quality.

What Is Included in a COA?
Not all COAs are equal, so be certain that prior to testing you confirm exactly what data your manufacturer needs. Here's a list of common things that every COA should include:
Name, location, and contact info of supplier
Name, location, and contact info of manufacturer and manufacturing site
Material batch number (raw material and in-process good)
Product code (finished good)
Date of testing
Description of test method
Principle of method if non-compendial (HPLC, TLC, etc.)
Specifications criteria
Testing exemptions
Actual results of tests (not pass/fail/conforms)
Any other required customer information
COA approver's name, signature, and date (if electronic, best practice is to conform with 21 CFR 11 for electronic signatures)
Total number of document pages to ensure presentation of full report (i.e., 1 of 10, 2 of 10, etc.)

How Do I Choose A Hemp Testing Laboratory?
As you choose your hemp laboratory testing partner, it is important to verify the type of laboratory, their reputation, and their capabilities.
Choose a reputable laboratory with robust capabilities in chemistry, microbiology, and toxicology. The laboratory should be ISO 17025 accredited, as well as independent. ISO accreditation demonstrates a level of expertise and compliance with established quality standards such as GMPs. Third-party laboratories provide independent COAs and an accurate, unbiased picture of your product.
Your laboratory should have a variety of instrumentation on which your tests will be run and be able to use a variety of methods validated for those tests.
For example, terpenes require testing using gas chromatography, whereas residual solvents are tested using gas chromatography and mass spectrometry with headspace auto-sampling. Mycotoxins are tested using liquid chromatography with mass spectrometry, whereas lipids are tested using liquid chromatography and gas chromatography with mass spectrometry. A lot of instruments are required! Verify that the laboratory you are considering has all the equipment needed to run your tests and that the equipment is regularly calibrated.
Ask to see the laboratory's accreditation information and ask questions about their staff experience and training. Decide for yourself whether they pass the "sniff test." Laboratories will conduct a physical examination of your products. You should in turn conduct your own to ensure your testing partner is able to provide valid results using verified methods.
A reputable, ISO-certified, third-party hemp testing laboratory that uses validated and verified methods and maintains compliance with state and federal regulatory and shipping requirements ensures your products will be rigorously tested and your COAs earned.
Like any industry, proactive vetting will help ensure the laboratory services you expect are the services you'll receive. When it comes to COAs for hemp products, all COAs are not created equal, and the laboratories that provide them aren't, either. Your COA must accurately reflect your sample results.
So, how do you choose a "reputable" independent third-party testing laboratory? Laboratory accreditation, validated testing methods specific to the product being tested, and the use of robust, well-maintained equipment run by experienced staff are all important considerations.
Labstat is a DEA-registered laboratory that will exceed your expectations. Visit our website to learn more about our hemp testing capabilities.