Join us in the 'Learning Lab' for business and scientific insights.
Webinars on demand, delivered by experts and packed with real-world information you can implement immediately.
Accelerating Time to Market for Tobacco/Nicotine Products: A Deep Dive into MicroFlow® Flow Cytometry Micronucleus Assays
Learn how MicroFlow in vitro Micronucleus (ivMN) Assays optimize the product development lifecycle and accelerate time to market. Plus, see a comparative analysis of MicroFlow Assay results versus traditional manual counting methods.
Hosted by: Labstat, Litron Laboratories, & Chemular Regulatory Consulting
ToxTracker®: Faster, Better Product Risk Assessment
Discover how the ToxTracker® assay can help manufacturers of tobacco and nicotine-containing products assess product risk sooner in the development phase, helping save time and money. See preliminary test data for freshly generated and frozen samples.
Hosted by: Labstat, Toxys, & McKinney Regulatory Science Advisors
PMTA State of the Union
Join noted tobacco policy expert, Jeff Stier, and moderator Dean Cirotta, President of EAS Consulting Group, for a town hall discussion on the state of the PMTA situation. Get an update on PMTA review status as well as FDA prioritization. Learn what signals FDA is sending based on letters received and how the current policy environment may drive enforcement.
Hosted by: Labstat & EAS Consulting Group
PMTA Deficiency Letter Readiness and Response Preparation
Join Labstat's Scientific Advisor, Dr. Willie J. McKinney, and Labstat President, Michael Bond for a discussion on how to prepare for and develop your response to a PMTA deficiency letter including understanding expected FDA testing requirements and turn-around times.
Hosted by: Labstat & EAS Consulting Group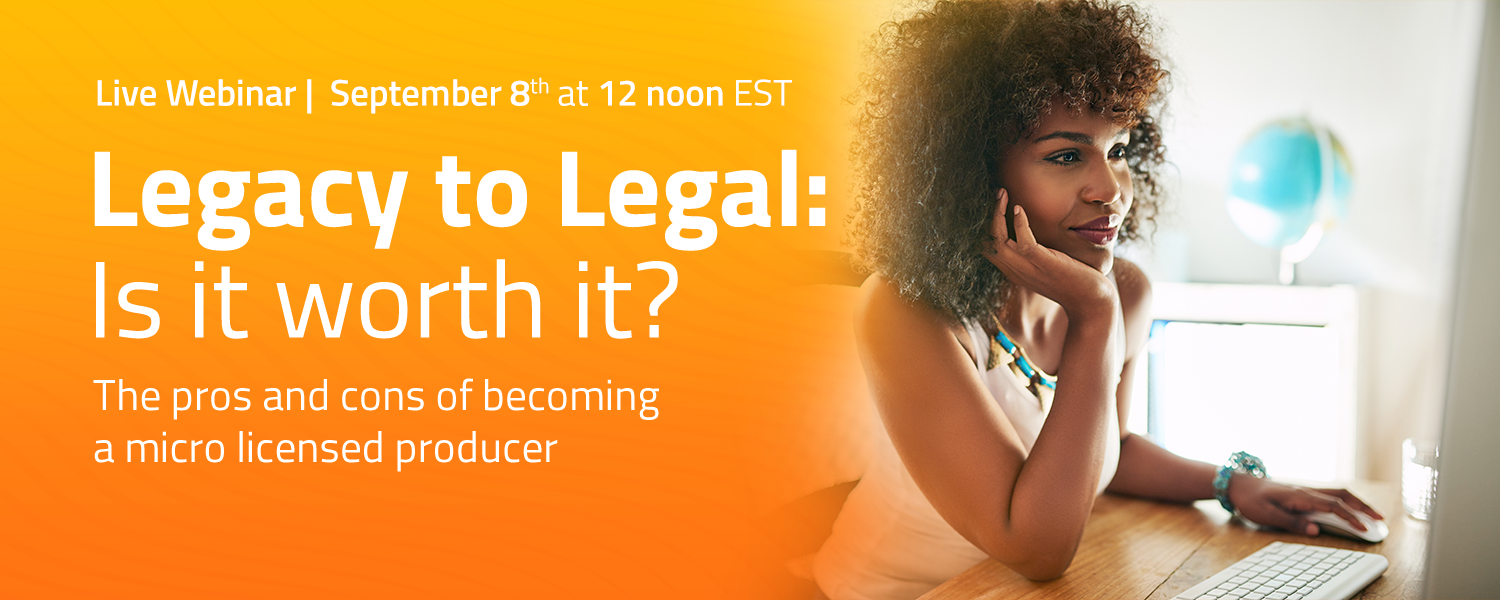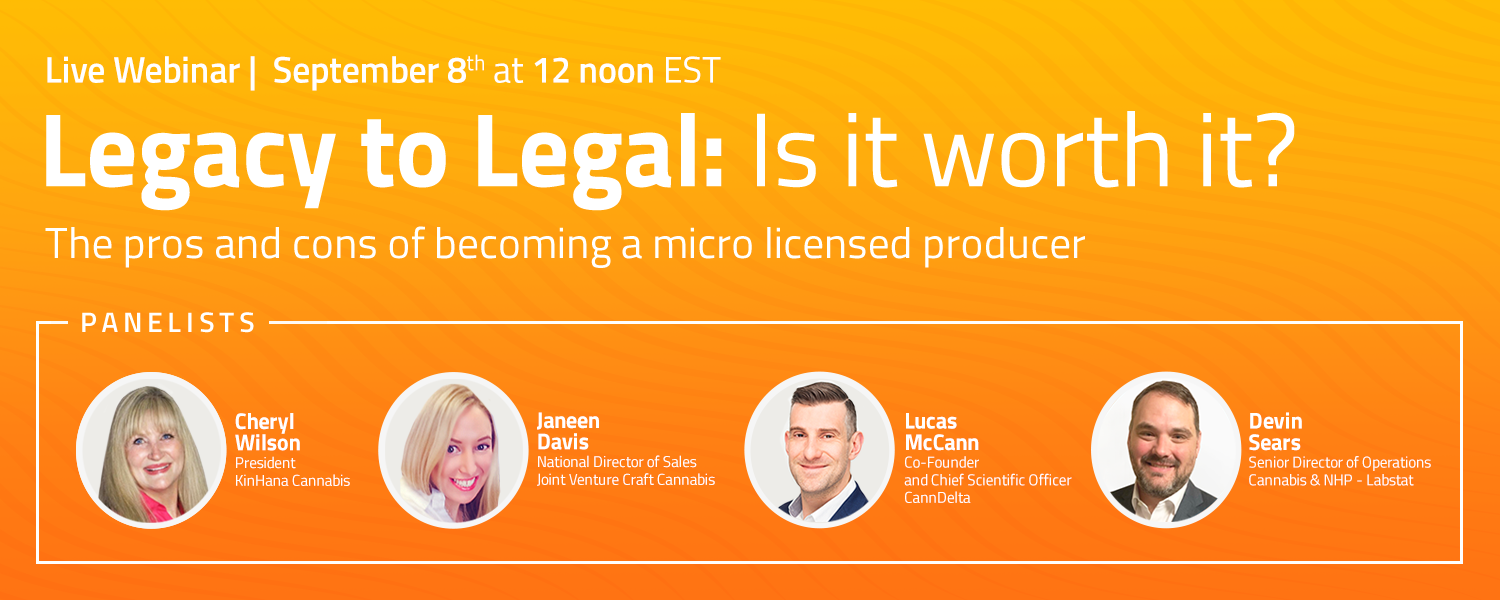 Micro Series | Legacy to Legal: Is It Worth It?
Like the larger LPs, micro operations have to deal with licensing fees, security requirements, hiring staff and getting their product to market. So, with more than 600+ licensed cultivators and processors already active within the Canadian cannabis landscape, how do you successfully build and scale a micro operation to compete with the big players long term?
This lively and interactive panel discussion features experts from the industry that have been there and done that. Get firsthand tips and strategies for dealing with the regulator, building your team, developing your sales channels and so much more. Stick around after the panel discussion for an open Q&A and Networking sessions where you can meet other aspiring entrepreneurs and get some of your burning questions answered by the industry's leading experts.
Hosted by: Labstat & CannDelta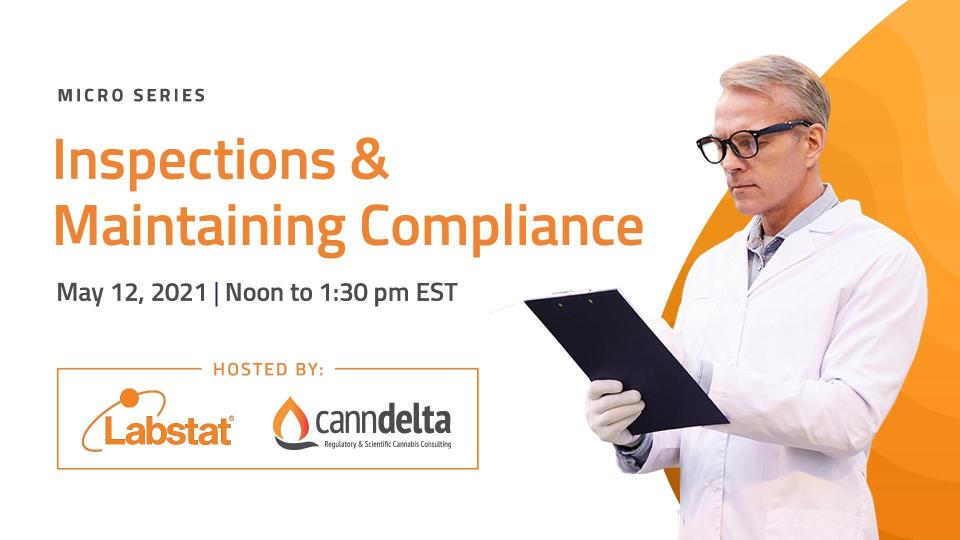 Micro Series | Inspections & Maintaining Compliance
When you're running a business in a highly regulated market regular inspections and routine product testing become an integral part of your formal operations. Knowing when Health Canada might knock on your door, and how to prepare for their arrival is only half the battle. Maintaining a complaint facility and selecting a reputable laboratory partner that understands your safety and quality specifications, is also critical to your success.
Join us for a crash course in preparing for Health Canada inspections and meeting your ongoing compliance requirements.
Hosted by: Labstat & CannDelta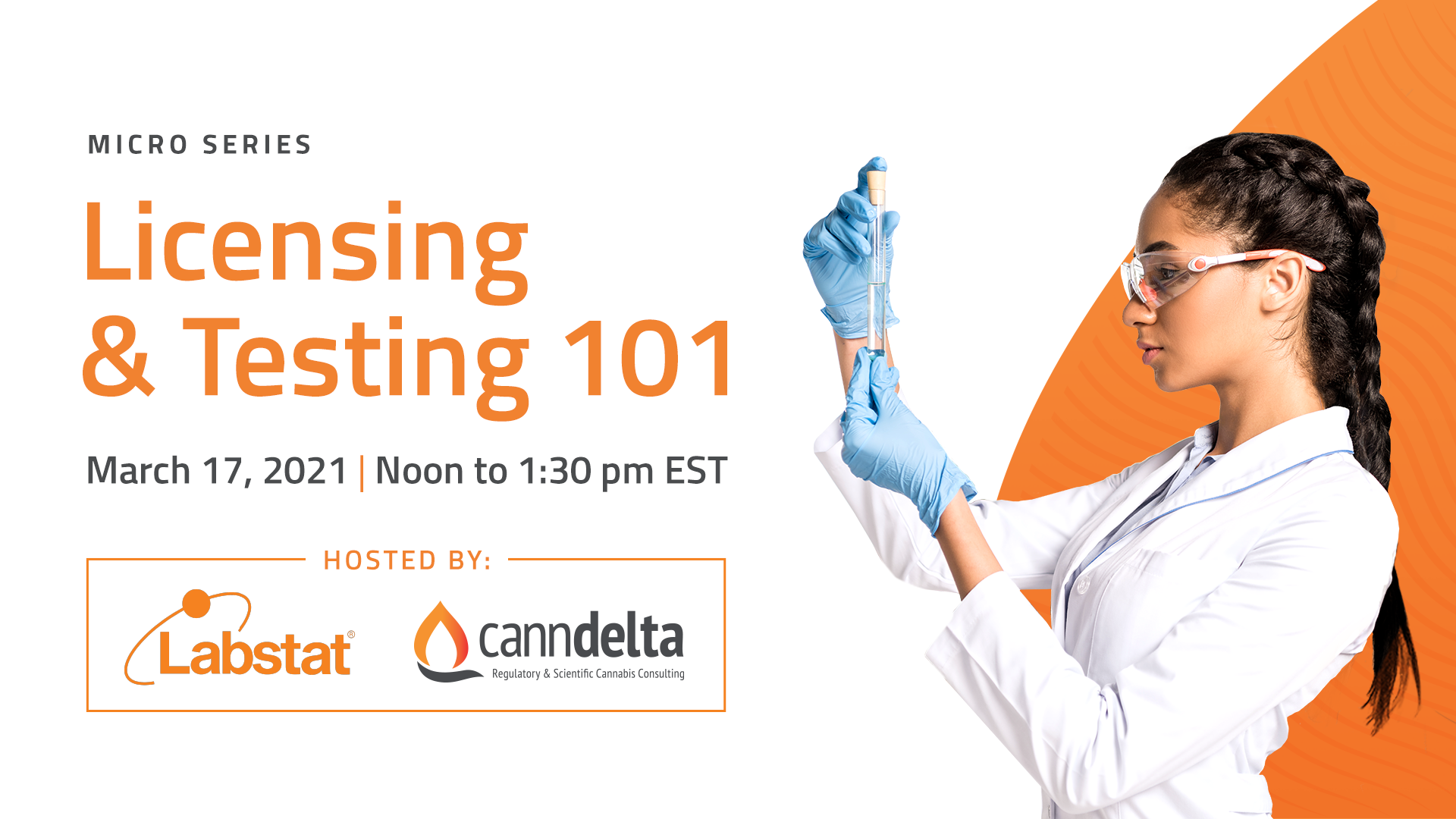 Micro Series | Licensing & Testing 101
Becoming a Micro Cultivator or Processor is no small feat. With complex licensing processes, razor thin margins, and multiple strategic decisions to make along the way, you're going to need a whole lot of patience and a little bit of help.
Join us for this interactive and informative webcast where you'll get actionable intelligence from the industry's leading licensing, regulatory, compliance and testing experts on how to set your business up for success.
Hosted by: Labstat & CannDelta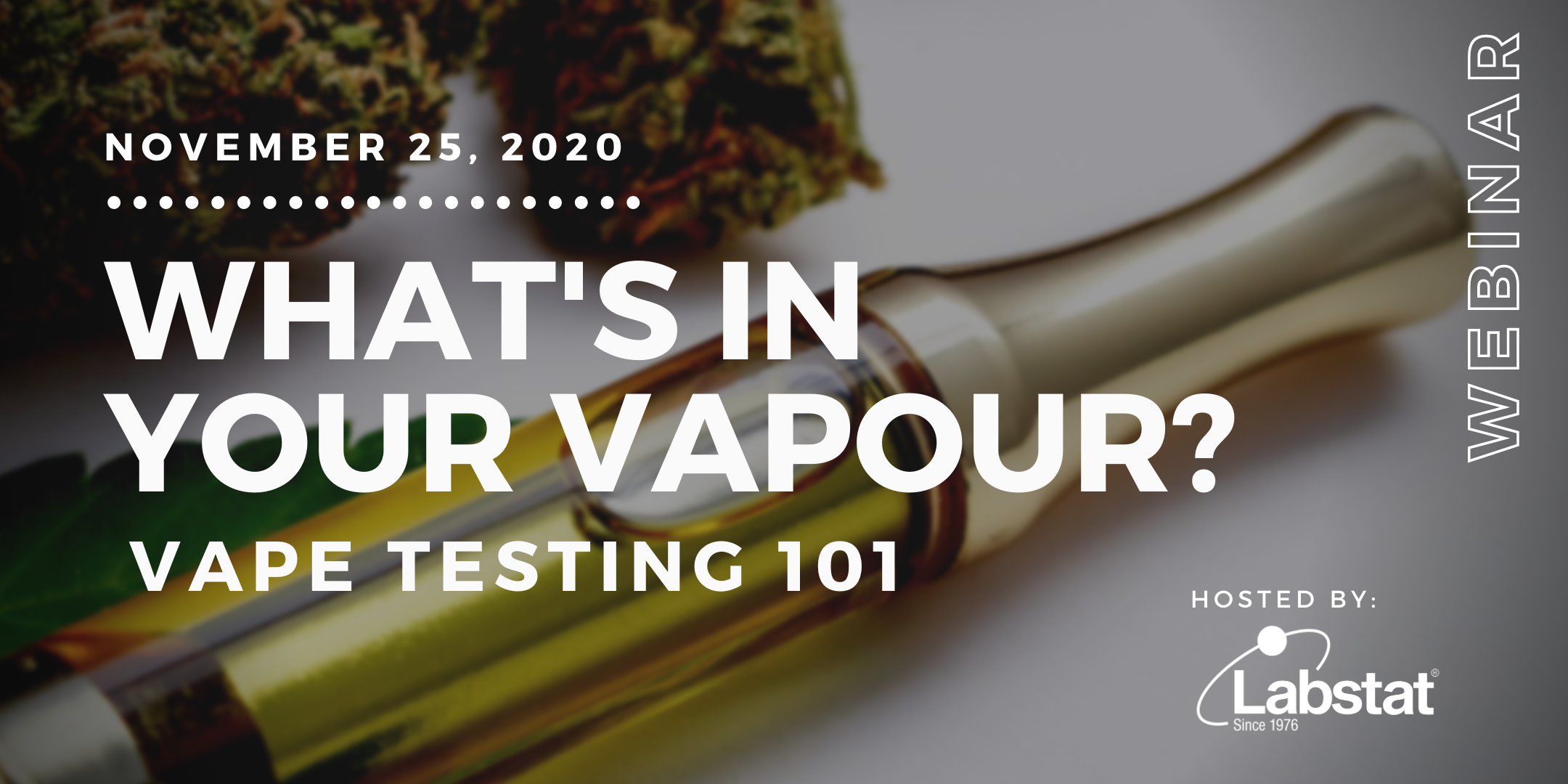 What's In Your Vapour? Vape Testing 101
Learn about the emerging standards for cannabis vapour and oil testing, and how to develop market leading products, while mitigating risk.
Hosted by: Labstat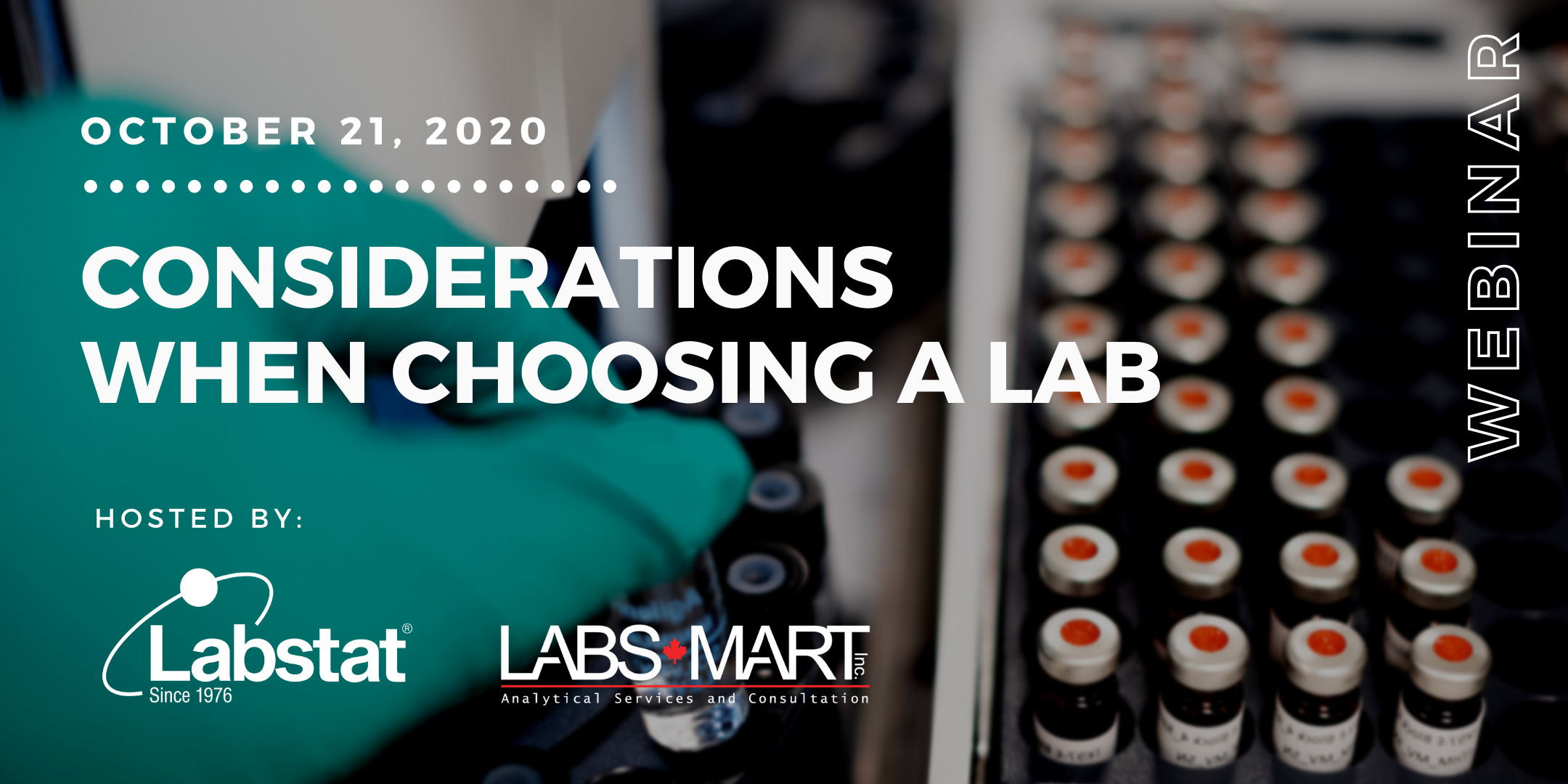 Considerations When Choosing a Lab
Learn what makes a successful laboratory partnership and how to identify the right lab for your business needs.
Hosted by: Labstat & Labs-Mart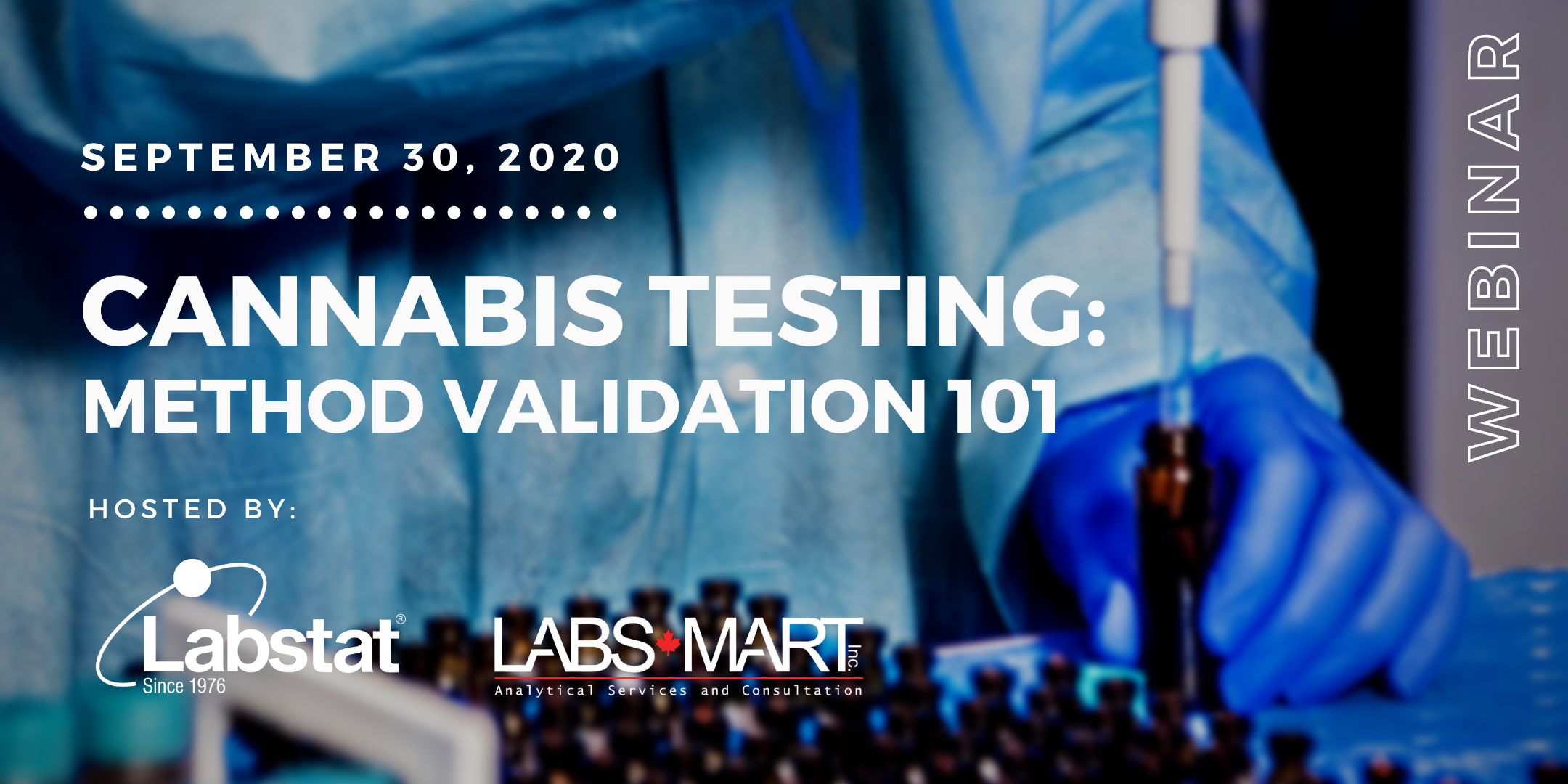 Cannabis Testing: Method Validation 101
Develop a deeper understanding of analytical method validation and what to look for during lab audits and vendor qualification processes.
Hosted by: Labstat & Labs-Mart