Tips for a Successful Modified Risk Tobacco Product (MRTP) Application
Not only does your Modified Risk Tobacco Product (MRTP) application require a great deal of scientific data, it should be organized according to FDA's guidelines to maximize your chances for a Modified Risk Order Letter granting approval to market the product.
Given all the steps and information involved in the application process, confusion can quickly ensue. Our experts in the tobacco and nicotine regulatory space offer tips for a successful MRTP application.
What Must a Successful MRTP Application Show?
To approve your product for sale, your MRTP application must convince FDA that the product, as it is actually used by the consumer, will achieve the following:
Significantly reduce harm and the risk of tobacco-related disease to individual tobacco users; and
Benefit the health of the population as a whole taking into account both users of tobacco products and persons who do not currently use tobacco products.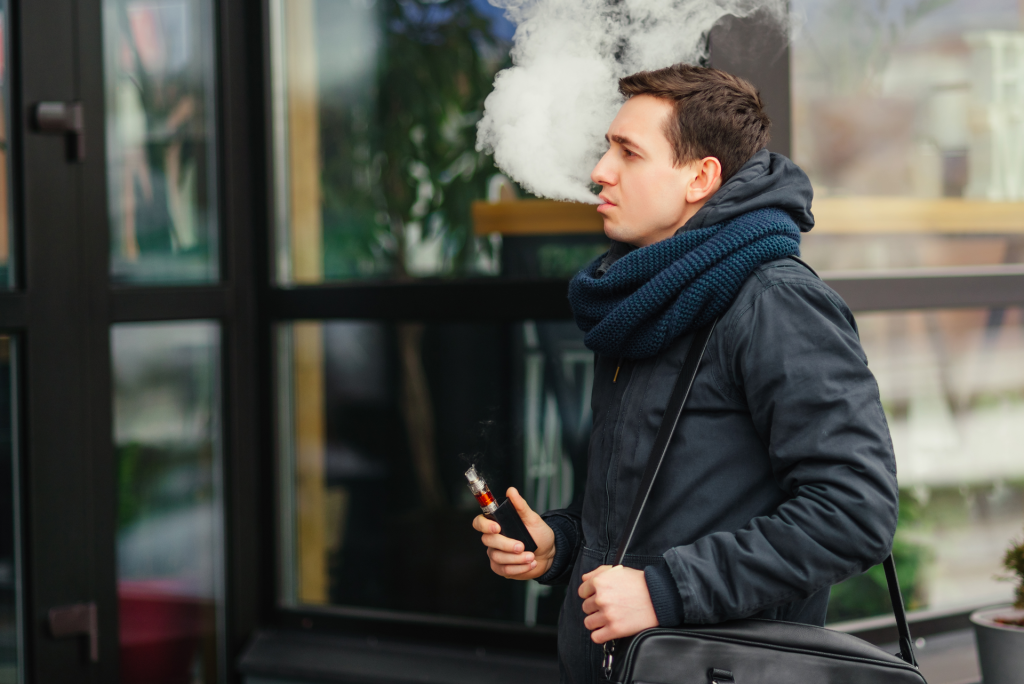 Meet With FDA Early in the Process
To help achieve these goals, FDA recommends meeting with the Agency early in the process of developing an MRTP to discuss your submission and the investigational requirements and recommendations.
Given the massive amount of time and money the application process takes, it makes sense to begin this way. You must submit your request for a meeting in writing to the Director of CTP's Office of Science.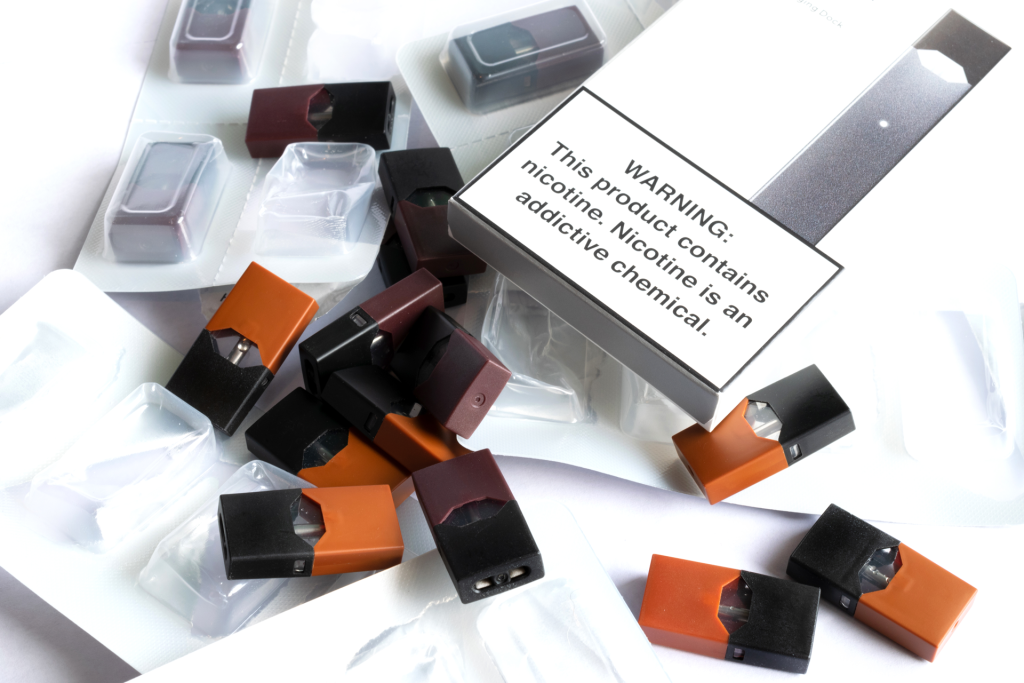 What Must Be Included in an MRTP Application?
According to section 911(d) of the Food Drug & Cosmetics (FD&C) Act, your application must include the following:
A description of the proposed product and any proposed advertising and labeling;
The conditions for using the product;
The formulation of the product;
Sample product labels and labeling;
All documents (including underlying scientific information) relating to research findings conducted, supported, or possessed by the tobacco product manufacturer relating to the effect of the product on tobacco-related diseases and health-related conditions, including information both favorable and unfavorable to the ability of the product to reduce risk or exposure and relating to human health; and
Data and information on how consumers actually use the tobacco product.
FDA defines what must be submitted in your MRTP application and what the Agency recommends you submit. To increase the likelihood of success, provide what FDA recommends in addition to what regulations require.
Sweat the Details
FDA wants to see as much information as possible, so comply with their wishes and provide everything recommended.
For example, your Modified Risk Tobacco Product application must include a description of the proposed product. In their Guidance for Industry: Modified Risk Tobacco Product Applications, FDA recommends fulfilling this requirement with the following information:
The brand name and, if applicable, subbrand name of the proposed modified risk tobacco product;
A description of the product form (e.g., traditional cigarette, shredded tobacco, inhaler, liquid, gel, dissolvable strip, stick, or tablet);
A description of the product dimensions and the overall construction of the product (using a diagram or schematic drawing that clearly depicts the finished product and its components with dimensions, operating parameters, and materials);
Whether the product uses a heating source and, if so, a description of the heat source (e.g., burning coal or other substance, electric, chemical reaction, carbon tip);
A description of all design features of the product (e.g., location of ventilation holes, heat source, paper porosity, coatings, nicotine concentration gradient); and
Any other information relevant to describing the tobacco product, such as whether the tobacco product requires special handling or storage.
It seems like a tall order, but given all that is at stake, invest the time to sweat the details and provide all the recommended information to FDA.
Submit the Right Research Findings
Your MRTP application must include all documents related to research findings about the product's effect on tobacco-related diseases and health-related conditions, including information both favorable and unfavourable to your product.
FDA expects you to submit, among other items, the following documents:
Study reports,
Study protocols, and
Raw data (in electronic format, where available, with instructions about its use).
Your submission must also include data pertaining to the way consumers actually use your product. FDA recommends including data generated in controlled situations and data collected from users in a natural, uncontrolled environment.
Data provided should address the following:
Whether consumers can and are likely to comply with any instructions for product use;
The number of units of the product consumed per day (e.g., cigarettes per day) and the way in which individuals consume each unit of the product (e.g., puffing profiles); and
Concurrent use of multiple products containing nicotine or tobacco.
Your submission should also include a plan for post market surveillance and studies so FDA can assess the affect of its order on public health.
What Research Findings Should My MRTP Application Include?
Since this topic is critical to the success of your application, let's take a closer look.
As mentioned, FDA recommends you reach out to the Agency to discuss its recommendations for what studies are appropriate for your product, so start by submitting a request in writing to FDA for a meeting.
To demonstrate that your tobacco product meets FDA's criteria for approval for an MRTP Marketing Order, the findings your submission include much address the following areas:
Health risks of the tobacco product;
The effect the tobacco product and its marketing may have on tobacco use behavior among current tobacco users;
The effect the tobacco product and its marketing may have on tobacco use initiation among non-users (both never users and former users);
The effect of the tobacco product's marketing on consumer understanding and perceptions; and
The effect the tobacco product and its marketing may have on the population as a whole.
Before the Agency will provide a Marketing Order, your MRTP application must provide scientific evidence to demonstrate that the product significantly reduces harm and the risk of tobacco-related disease to individual users.
What Studies and Analyses Should Be Used?
As you can imagine, it will require several different studies and analyses to supply all the data FDA recommends including in your Modified Risk Tobacco Product application, including product analyses, nonclinical studies, studies in adult human subjects, and secondary data analyses and modeling.
Product Analyses: FDA recommends determining levels of harmful and potentially harmful constituents (HPHC), including smoke constituents, as appropriate to the product. For smoked tobacco products, FDA recommends determining quantitative levels in smoke using smoking regimens that reflect a wide range of smoking intensities for the product.
Nonclinical Studies: Use nonclinical studies, such as in vitro toxicology studies, to help provide information about the health risks of the product. Labstat provides in vitro toxicology testing using the ToxTracker® assay, which is a quantitative reporter gene assay that provides mechanistic insight into the genotoxic properties of compounds. This helps you get a better understanding of the compounds in your product than other toxicology assays.
Studies in Adult Human Subjects: This involves clinical investigations, epidemiological studies, consumer perception studies, actual use studies, and other studies that provide insight into how consumers actually use the product and understand its marketing messages. This information provides insight into how consumers actually perceive of the product's associated risks.
Secondary Data Analyses and Modeling: FDA understands the inherent difficulty in generating the sheer volume of data required to demonstrate the effect your Modified Risk Tobacco Product would have on human health, so it encourages use of innovative analytical methods to offer preliminary findings regarding your product. This is where working with experts in tobacco product testing, such as Labstat, and experts in regulatory consulting, such as EAS Consulting Group (both Certified Group Companies) can help.
Organize Your MRTP Application Properly
Even the format of your Modified Risk Tobacco Product application influences its approval status. FDA instructs companies to organize the application as follows:
Cover Letter
Table of Contents and Summary
Descriptive Information
Labels, Labeling, and Advertising
Environmental Impact
Summary of All Research Findings
Scientific Studies and Analyses
Once FDA receives your application, the Agency will review it for completeness. Depending on its findings, FDA may request more information, refuse the application, or file it for substantive review.
After its review, which can take several months, FDA may send a Deficiency Letter, which gives 180 days to supply additional information to the Agency.
FDA will eventually issue a Final Order. If your MRTP application submission satisfies all FDA's requirements, it will issue a Risk Modification Order or Exposure Modification Order , allowing the product to be entered into interstate commerce. Alternatively, FDA may refuse to issue a Final Order, meaning the product cannot be entered into commerce.
Work with Industry Experts
Given all that is at stake, it pays to partner with a tobacco product testing laboratory with experience conducting the right tests for MRTP application requirements.
Labstat is an accredited laboratory that uses validated methods to serve the tobacco and nicotine industries. We have the experience to help you develop the right tests for your products and conduct them properly.
In addition, EAS Consulting Group, the regulatory consulting division of Certified Group, has worked with tobacco companies for years to help navigate the tricky waters of an MRTP, PMTA, or other regulatory requirement. Reach out with questions to find out how we can help you.