Top

3

Quality Challenges

When Manufacturing

Hemp-

Derived CBD Products

 
When designing, manufacturing, and distributing hemp-containing products, strict attention must be paid to product safety and quality through hemp testing. This is sometimes easier said than done given the patchwork of federal and state regulations surrounding hemp manufacturing. 
When the production of hemp became regulated in 2018 as part of the USDA's Agriculture Improvement Act (known as the Farm Bill), subsequent interim regulations in the Establishment of a Domestic Hemp Production Program in 2019 caused many to mistakenly confuse the regulation of production as equivalent to legalization. Not so.  
While many states have legalized products containing hemp, as of this writing, production of cannabidiol (CBD) containing products remains federally illegal in the US with one exception of an FDA approved pharmaceutical product. Even so, the proliferation of hemp-derived CBD products and their derivatives continues, and with it the responsibility to ensure, despite lack of federal guidance, products are produced safely – with sound Quality Systems in mind.  
Tim Lombardo, Senior Director of Food Safety Consulting for EAS Consulting Group, talks about CBD products and food safety regulations in this episode of the The Cannabis Industry Voice podcast.  
Looking ahead, Congress is working to establish a framework via the Hemp and Hemp-Derived CBD Consumer Protection and Market Stabilization Act of 2021 that would allow hemp or ingredients derived from hemp to be included in FDA regulated dietary supplements. 
What's so Challenging About Hemp Manufacturing?
As a leading testing laboratory and regulatory consultant for hemp-producing industries, Labstat and EAS Consulting Group have assisted numerous companies ensure their production methods meet state requirements, which lends an additional layer of credibility for firms outsourcing their independent third party testing. Coupled with the development of a robust Quality System based on FDA's current Good Manufacturing Practices (cGMPs) for dietary supplements (21 CFR 111), forward-thinking hemp firms are already working to ensure at least their piece of the industry is held to high standards.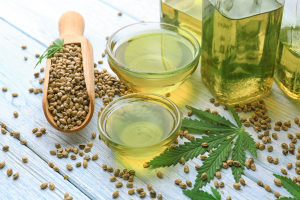 Regardless of commodity, FDA regulated firms have similar challenges related to ensuring cGMPs. The hemp industry is particularly vexed as it lacks federally legal status; GMPs have not yet been articulated. Regardless, many are forging ahead and preparing for a federally regulated future, however that may look.  
Here are the top three challenges many hemp-derived CBD firms face when establishing a Quality System based on FDA cGMPs. 
Challenge #1: Written and Approved Standard Operating Procedures
SOPs should be easy to develop. Just say what you will do and do what you say. But the reality is far different. SOPs must be incredibly specific for each step in the hemp manufacturing process.  
How are raw materials received and inspected? 

 

With what frequency should equipment be calibrated and what steps are taken when results are out of specification? 

 

Which cleaning and sanitizing agents should be used – including brand, quantity, and PPE for handling them? 

 

What verification and validation activities are being conducted, including in-process and finished goods?

 

Who will record and approve batch records? 

What training requirements does your company have and how is employee training documented to ensure those performing the functions have the education and experience to do so? 

 

What does your pest control program look like?

 
If it is being done in your facility, it must be written down. And, if it is written down, it must be followed exactly.  
Why Have SOPs if the Hemp Industry isn't FDA Regulated?
It may seem that without hemp industry FDA oversight, the urgency of a robust SOP system isn't critical as in FDA regulated industries. The is incorrect.   
SOPs are the blueprint that dictate every aspect of your company's procedures. SOPs are good business practice, will be used during facility inspections, and when investigating adverse events. They will also be a requirement of FDA once the Agency determines regulatory oversight.  
The time to create and review your SOPs is now, not after a catastrophic failure. 
Remember: SOPs are living documents. As such, any deviations to executing the procedures must be documented. Further, changes to production must be documented in the production record, with justification, time and initials of the person recording the change. Should deviations require an updated procedure, the SOPs for any steps that are affected must be amended with change control.  
Regulatory consultants like EAS Consulting Group can help develop, review, and strengthen SOPs to ensure they are thorough and that they accurately reflect your business procedures. 
Challenge #2: Laboratory Assessment for Contaminants, Composition, and Specifications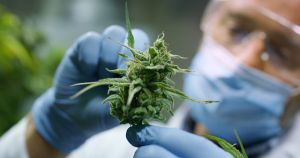 Third party independent testing can be a challenge in the burgeoning hemp industry given the patchwork of state regulatory actions. Even so, securing a dedicated testing partner is an important part of quality assurance.  
Consumers are increasingly savvy, concerned not only with product efficacy but quality and purity. Verifying your product's safety and composition, including testing of raw materials upon receipt, in-processed goods, and finished products, demonstrates a commitment to the consumer. 
Like other botanicals, impurities can be introduced during the growth of hemp products, or due to improper humidity controls during storage, which encourages mold growth. Contamination can also occur during production when appropriate cleaning, sanitizing, or removal of these chemical residues is ineffective. 
Your qualified hemp testing partner will identify… 
Pesticide residues

 

Mycotoxins

 

Solvents and extraction processing chemicals

 

Microbial

 

Foreign material

 

Moisture content

 

Water activity

 
They'll look for physical contaminants and hazards such as bits of wood, glass, plastic, or metal. Though there are currently no federally mandated maximum limits for these contaminants in the US, manufacturers, contract manufacturers, and labelers should verify all standards set forth in state regulations.  
Safety through hemp testing is about more than product limits. It ensures what is in the package matches claims made on the package, meaning it matches the CoA. It identifies and quantifies any unintentional detectable inclusion of delta-9 THC and helps to prevent adverse effects. 
Our hemp testing laboratory is DEA registered to handle controlled substances, and our expert scientists ensure results are fast and accurate. 
Challenge #3: Developing Quality Systems
Without FDA oversight, the impetus to develop a QS is up to the hemp manufacturer. The design and execution of these systems can be costly, and in the race to product development, they can be easily left to another day.  
A company's reputation is ultimately dependent upon customer satisfaction in their products. The surest way to ensure long term success is not through flashy advertising or securing influencers, but in creating products that draw customers back. Their confidence and commitment drives repeat business, and keeping a current customer is always less expensive than attracting a new one. 
So, what is a Quality System? In FDA parlance it is equivalent to current Good Manufacturing Practices (cGMPs) and, depending on how hemp is regulated within your state, when it comes to setting up quality systems for the manufacture of hemp products, modeling the FDA's current Good Manufacturing Practices for Dietary Supplements in the Code of Federal Regulations 21 CFR 111 is a good starting point. After all, if ever FDA regulates these products, they will require companies to comply with the purposeful design and execution of hemp manufacturing processes that enable safe production.