4 Easy Steps To Get Your Cannabis Product Lab Tested
The most challenging yet simple step that many cannabis producers are struggling with is how to get a product lab tested accurately and comprehensively. There are numerous steps to ensuring your cannabis product meets the quality and regulatory requirements before it can get to the consumer but lab testing is a major step.
There are many reasons to lab test your cannabis product. As you already know, the modern consumer is well informed about what they want. And if they aren't, one Google search is all it takes to know what specific qualities they want in their cannabis products.
Today, you can't just claim to have a premium cannabis product and expect to have customers queueing. If you hope to secure a high price point, your product must have the premium qualities the market is after. What better way to ensure that than lab testing your cannabis products?
The cannabis industry is still relatively new, but the value that lab testing gives is evident. We aren't just talking about the minimum tests to maintain compliance. The consumer needs much more to be sure that your product meets their needs. So, how do you get your cannabis products tested?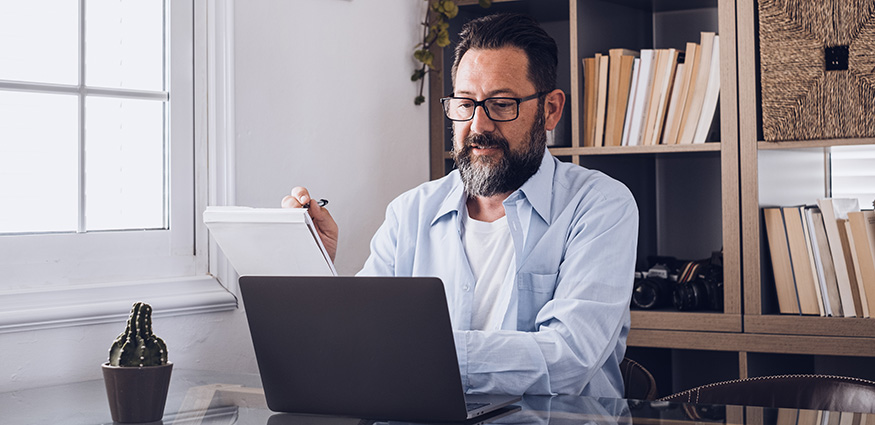 Why You Want Your Cannabis Product Lab Tested
There are several reasons you may want to have your products lab tested.
1. Compliance
The Cannabis Act and Health Canada's GPP standards require that every batch is lab tested by a third-party laboratory to ensure it is safe for human consumption. The regulatory agency has established maximum quantity limits for pesticides, microbiology, and moisture.
Health Canada requires every batch or lot of cannabis or cannabis products to be tested for cannabinoid potency and demands that the seller indicates the total tetrahydrocannabinol (THC) and cannabidiol (CBD) on the product label.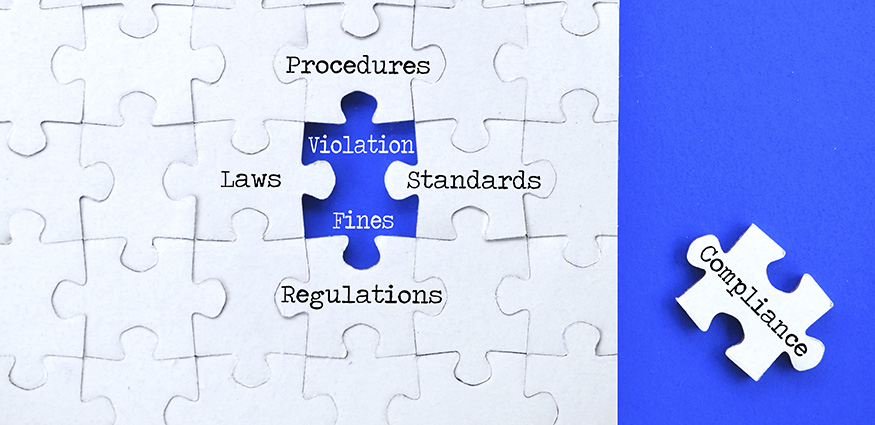 2. Avoid Costly Mishaps
Every business works hard to ensure they have return customers. Yet, it takes one mistake for all your hard work to go down the drain. One of the costliest mistakes is misrepresenting your product, but even costlier is a product recall.
Cannabis lab testing may help avert such disasters. While the required (minimum) tests help you get past the regulators, consumers may not be so forgiving. Getting your cannabis product lab tested ensures that you are in the ballpark of what's acceptable by both the regulator and the consumer.
3. Ensure Consistency
How do you achieve consistent results from something known to have varying compositions from plant to plant, harvest to harvest? Having enough data about your product is the only answer.
You need comprehensive lab tests to ensure the product's consistency stays the same. For this to happen, you need data on potency and other factors that may not be obvious to you but are to the consumer, such as smoothness and palatability.
You may get everything right on cannabinoids, but the consumer will notice when a specific terpene is missing or if the taste has changed. Thorough analytical testing helps spot inconsistencies before you release the product into the market.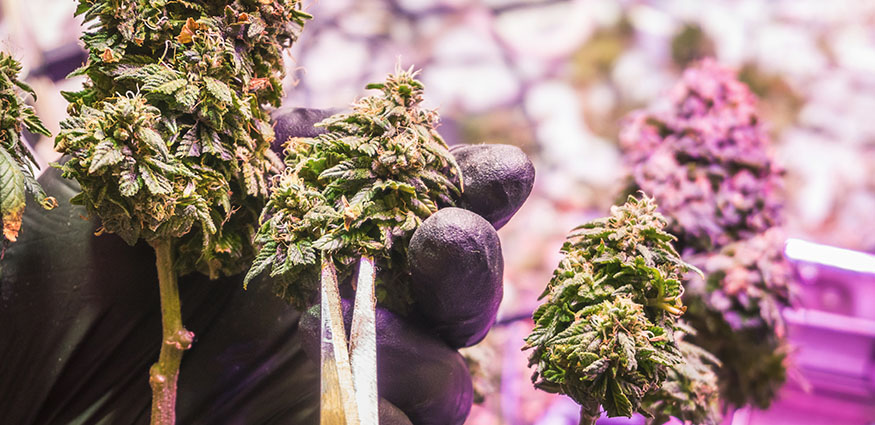 4. To Catch The Attention And Win The Loyalty Of Consumers
Comprehensive analytical testing of cannabis products may help you catch the attention and gain the loyalty of today's demanding customers. Consumers today want to know everything that goes into their bodies.
Think of everything that goes into the product you are selling or want to. Where are the ingredients sourced, are they safe, in what quantities are they? The modern consumer wants answers to all these questions.
Comprehensive analytical testing can help assure the consumer that you know what you are doing and that the product is safe for consumption.
How To Get Cannabis Lab Tested
Here are our steps on how to get cannabis products lab tested.
1. Finding The Right Lab Partner
Finding the right lab for your cannabis business is the most important and probably the most difficult step in getting cannabis products lab tested. While it may be easier to run to the lab next door, cannabis testing requires specialized equipment and capable personnel – a pretty rare combination.
It's not just about finding a lab. It's about forming a partnership. A good relationship with a testing partner plays a significant role in securing your brand, meeting regulatory standards and building quality and consistency into your products.
It's important that you only work with a lab built on transparency and strong fundamental science to lower product liability. A good lab also needs to have fast turnarounds, reliability, accuracy, quality and price. However, price shouldn't be the main deciding factor.
Ensure the lab uses validated methods. Ask the right questions about their method validation procedure and if possible, take a look at an example of the lab's validation report. Check out our guide on method validation in cannabis testing for more information.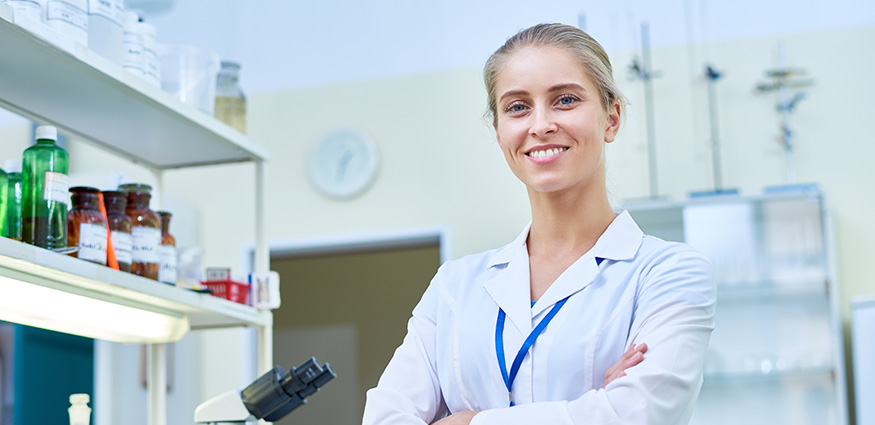 2. Understand The Product You Want Lab Tested
There are different requirements and tests for products. For example, some jurisdictions limit how much THC some extracts, such as CBD hemp oil, can contain. Similarly, if you are designing a THC-free or a pure cannabinoid product, you need to be aware of the tests that form requires.
Health Canada also has different test requirements for different products– meaning the tests may vary for oils, dry flower, concentrates, edibles, and e-liquids. Understanding your cannabis product makes the whole lab testing process easier and makes communication with the lab smoother.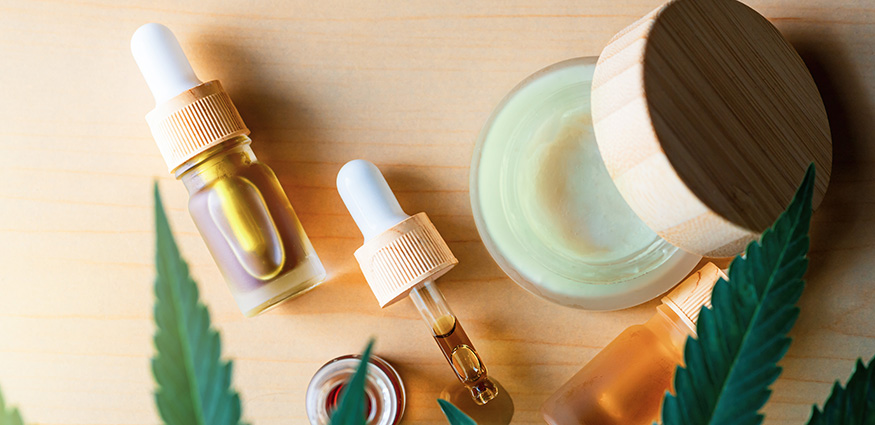 3. Define Batches And Samples
A batch is a set of plants or products grown or produced under the same condition at the same time. All items in one batch should have approximately similar characteristics.
Under the cannabis act and GPPs, cannabis sampling should be conducted in accordance with the European Pharmacopeia section 2.8.20. This document provides guidance on the number of samples needed and the minimum mass of each. The sample is what is tested to estimate the characteristics of the whole batch.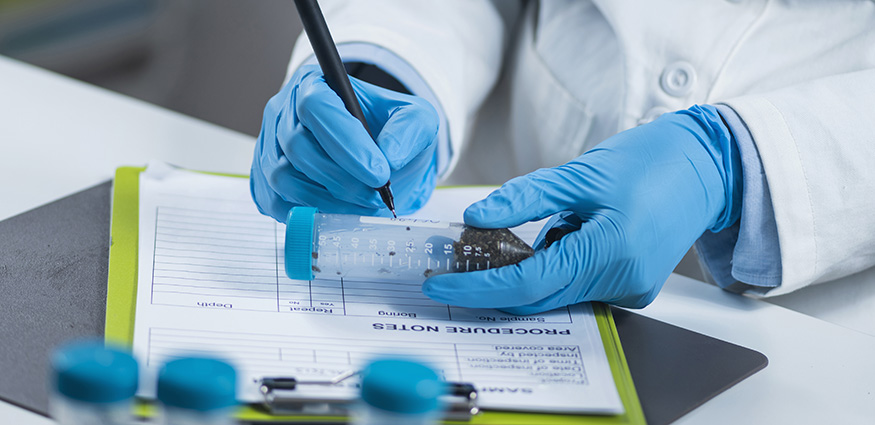 4. Determine The Tests Required
Laboratories have a huge menu of tests they can perform on each matrix, and it's up to you to decide what you need. There is a basic regulatory framework on the tests required for various cannabis formats, but these should be treated as the minimum.
The regulatory framework requires tests that ensure consumers' safety, such as cannabinoid potency and pesticide contamination and residues. However, the consumer is more interested in what the product offers. The consumer may want to see tests on the terpene profile and concentrations of trace cannabinoids as these affect the product's effectiveness and overall experience.
Get Your Cannabis Products Lab Tested By Industry Experts
While experience, capability, and methods matter, the goal should be identifying a lab testing partner that will put your interests at heart. Finding the best lab to test your cannabis could bolster sales and reputation as a business, in addition to the satisfaction of providing the best possible products to your customers.
At Labstat, we understand that figuring how to get a product tested can be an arduous task, and that's why we promise to be with you every step of the way. Our approach is to partner with you, understand your needs and leverage our vast experience to provide the best technical and cost-efficient solution.
Labstat is a global leader in regulated consumer product testing and is the only lab offering cannabis testing services in eastern and western Canada. Our analytical methods are validated and verified for all cannabis formats, including oils and extracts, dry flower, e-liquids, edibles and beverages, and concentrates.
Do you have an inquiry or comment regarding cannabis testing? Contact us today, and one of our team members will get in touch.