3 Factors To Consider When Looking For The Best Cannabis Lab Testing Services In Canada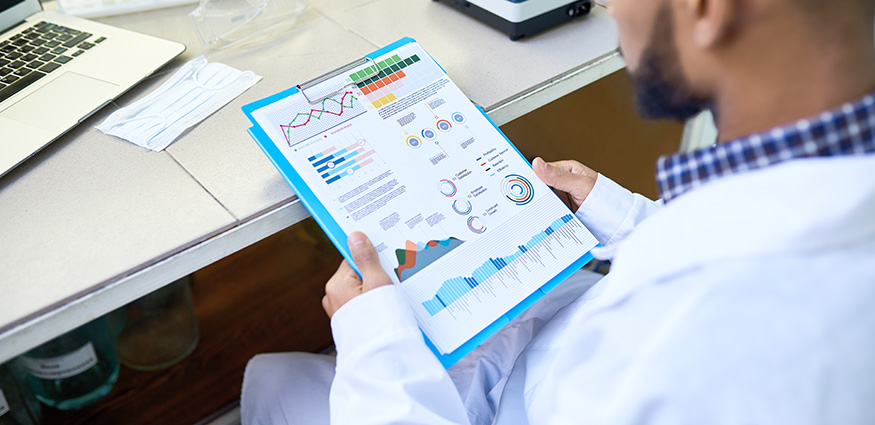 Creating exceptional and safe products is the only way to make it in the cannabis industry. But what good is an outstanding product if you can't prove that it's genuinely exceptional or can't get it to the market? Cannabis potency testing is one way to do both, and here is how.
The cannabis industry is growing fast. The number of licensed producers is increasing and consumers are more informed than they were two years ago.
THC lab testing goes way beyond appeasing the regulatory agencies and getting your product on the shelf at a desirable price point. It's about more than just meeting Health Canada's regulations. It's about product stewardship, protecting your reputation, and ensuring your products benefit both the consumers and the bottom line.
Proper cannabis potency testing can help you stand out from the competition and place your products at a higher price point. While all this may seem too complex, you will be happy to know that you don't have to do it alone. Labstat offers fast and accurate analytical testing and guidance on all your licensing and regulatory needs.
Here is how testing for THC potency can help improve your product and give you an advantage over competitors.
What's Being Tested?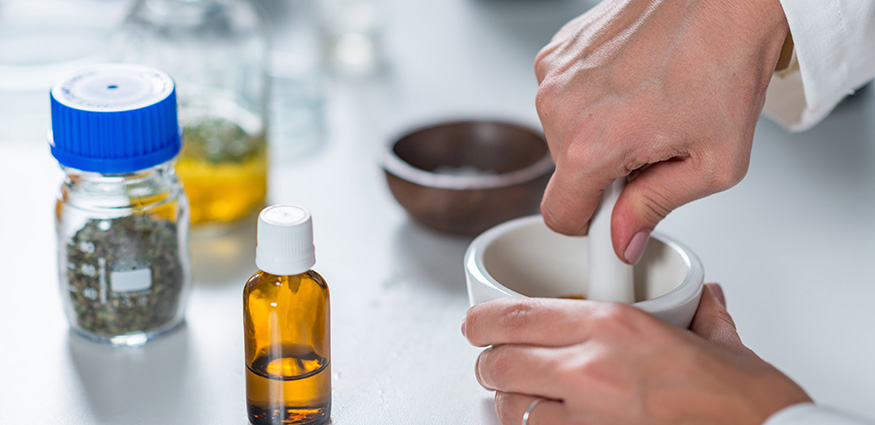 Under the Cannabis Act, each batch or lot of cannabis must be lab tested for THC, THCA, CBD, and CBDA. The seller must also report the total tetrahydrocannabinol (THC), cannabidiol (CBD), and the complete cannabinoid profile on the label.
THCA or tetrahydrocannabinolic acid is the inactive form of THC that is found in raw cannabis. It's converted to the active delta-9-THC by losing its carboxyl group. This can happen through degradation over time or through heating.
Labs test for both cannabinoids independently and sum the percentage of THCA (accounting for the difference in weight of both molecules) to the available THC to get total THC content.
Cannabidiol and cannabidiolic acid potency tests are also required under the cannabis act. Cannabidiol (CBD) is the primary non-intoxicating cannabinoid in cannabis. It's also the second most abundant cannabinoid in cannabis. Total CBD content also has to be indicated on the product label.
Potency tests required by Health Canada only focus on the total THC and CBD (the four cannabinoids), but as the industry grows, consumers are becoming aware of the role that the other cannabinoids play in the overall cannabis experience. Complete cannabinoid potency lab testing is becoming more of a "requirement" by the consumer.
Basic potency tests don't cut it anymore. You will need to work with a lab partner with the equipment, expertise, experience and capacity to test for other cannabinoids. Labstat cannabinoid potency analysis includes seven cannabinoids and three cannabinoid acids. We test for delta-9 THC, delta-8 THC, CBD, CBC, THCV, CBG, THCA, CBDA, CBGA and CBN potency using validated methods.
Why THC Product Lab Testing Is So Important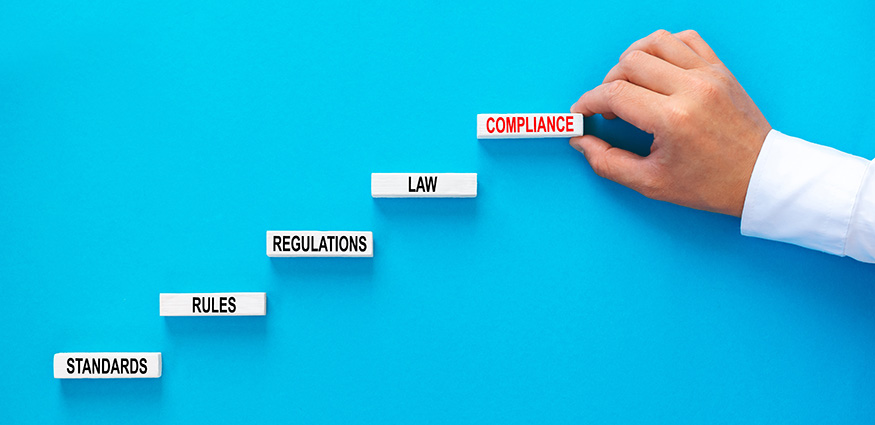 Being a Health Canada requirement may be enough reason for testing cannabis potency, but is there any other reason to pay for extra cannabinoid tests?
THC product lab testing is important to both the producers, processors and consumers. The ultimate goal for your company is to have a returning consumer and to achieve that, you have to find the experience the consumers are looking for, get it right and reproduce it consistently in products safe for human consumption.
To produce a quality product consistently is no mean feat. To do so, you need comprehensive lab tests and a lab partner who can help you interpret the data. You can deduce so much from accurate THC lab tests that can help improve your product offering and gain consistent customers.
Consumers also want consistent results. They will know when the product doesn't produce the same experience as the last. These inconsistencies may be caused by the other cannabinoids and terpenes present in the plant.
You need enough data on precisely what is in the product as an increase in one of the compounds that aren't usually tested, such as CBN, may change the overall experience.
Potency lab testing also proves that the product is safe and contains what is indicated on the label. Lab testing also affects your reputation, which is reason enough to work with reputable labs.
How To Test Cannabis For THC Levels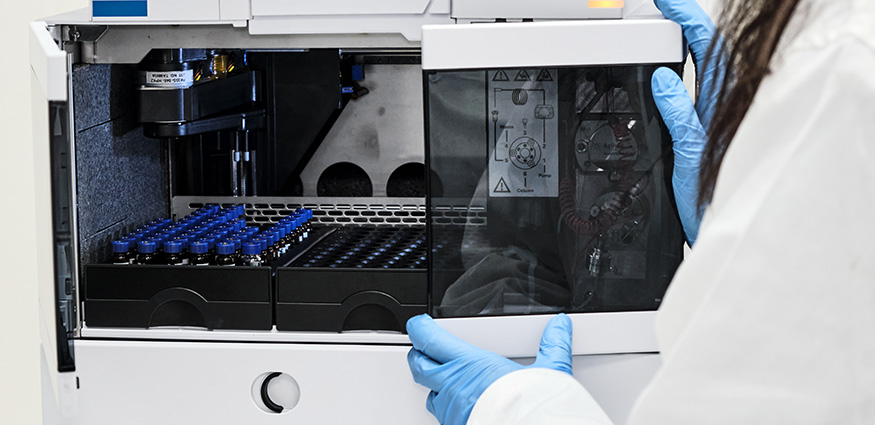 The two most common methods for potency analysis are high-performance liquid chromatography (HPLC) and gas chromatography (GC).
GC uses derivatization to quantitate THC and CBD and their acid forms. However, derivatization methods are highly subject to error and difficult to validate.
In contrast, HPLC can separately quantify THC, CBD, CBDA and THCA without derivatization. Cannabis undergoing the HPLC analysis is not heated, and it is possible to detect THC and CBD precursors THCA and CBDA.
Each method is best suited for different sample types. HPLC is best suited for liquid and edible products that are not reheated during consumption, but it can also be used for testing cannabis flower.
Different tests can be coupled with other analytical techniques such as mass spectrometry. Talk to your lab partner for more details on how your product will be tested.
3 Factors To Consider Before Getting Your Product Tested For THC Potency
Selecting a laboratory to conduct cannabis potency testing should not be based on price alone. Here are some of the things to consider when getting THC product lab tests:
1. Does The Lab Specialize In Cannabis Testing, And Do They Have Experience In Your Product Types?
Are you bringing a new product to the market? Qualify the lab's capabilities in your area of business and experience in analyzing your product type before selecting one.
Labstat is GMP certified and accredited to ISO 17025/2017, so you can be sure we take quality very seriously and hold ourselves to the highest operating standards.
2. Are Their Methods Validated?
Cannabis potency testing is required by Health Canada, which adopted the regulatory requirements for method validation established by The International Conference on Harmonization (ICH).
Method validation is a process that demonstrates the suitability of an analytical method for an intended purpose. The requirements for method validation are accuracy, repeatability, precision, linearity, limit of quantitation and detection, range, specificity and robustness.
3. Storage
How cannabis is stored matters. Proper storage ensures your product retains potency. It's well documented that THC degrades into CBN over time if cannabis is stored at elevated temperatures or exposed to light.
Proper storage of the sample at the lab and the product is necessary for accurate results in the final product.
Where To Test Cannabis For THC Potency
For consumers, nothing is worse than purchasing a product with high THC levels indicated on the label and realizing that it doesn't contain what it claims to, or buying another product that doesn't offer the same experience as the first.
Potency testing should help you avoid the two scenarios as they both translate into lost faith in your product which is bad for the bottom line. To succeed, you need a consistent product and an experienced laboratory partner who offers accurate, timely and comprehensive analytical data and guidance on compliance and regulatory needs.
Labstat has validated test methods and over 45 years of experience in cannabis and nicotine testing. Labstat cannabis potency testing provides reliable and defensible data you can trust and offers regulatory consulting all in the same place.