Hemp, CBD, Cannabis: What's the Difference?
With huge growth in the hemp and CBD industries, new manufacturers are hanging out their shingles every day. But with this growth comes new responsibilities that hemp stakeholders must understand.
In the U.S., the passage of the Agricultural Improvement Act of 2018 (the Farm Bill) and subsequent 2021 USDA Final Rule on Domestic Hemp Production caused a lot of confusion, as Charlotte Peyton, independent consultant with EAS Consulting Group, A Certified Group Company, explained in this "Cannabis Industry Journal" article. Just some of the questions raised include, "What's legal and what's prohibited in the U.S.?", and "What delineates hemp from CBD or cannabis?".
Let's break down some basic terminology and federal requirements pertaining to the use of hemp and CBD in manufacturing of consumables and cosmetics. Consult federal and state laws for specific requirements concerning your products – and remember, this blog is not intended to provide legal advice.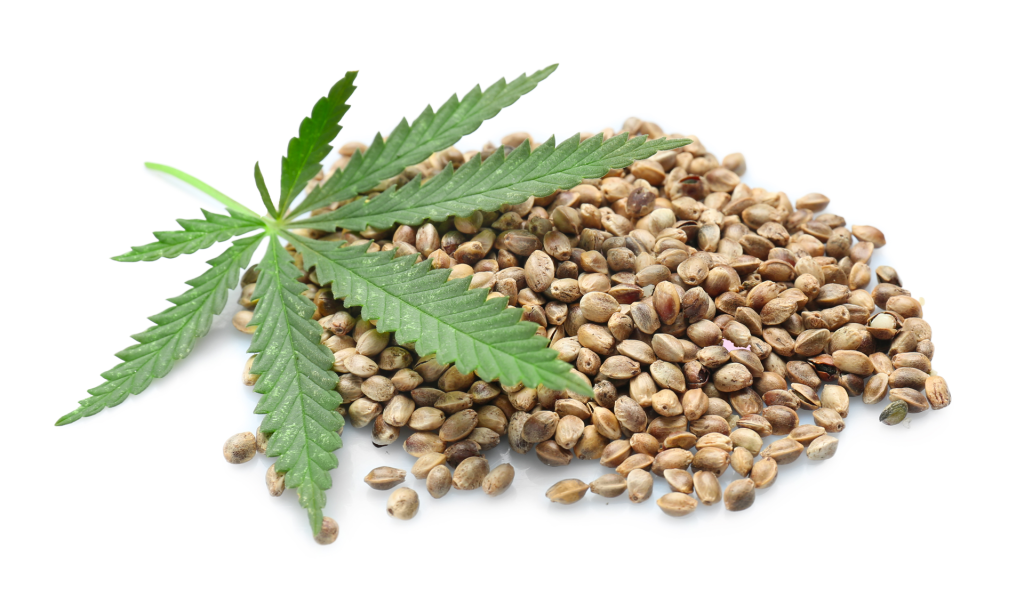 Hemp, CBD, Cannabis: What's the Difference?
Hemp and cannabis are the same plant, Cannabis sativa, and only differ in their chemistry.
Cannabis is a complex plant with more than 400 chemical constituents of which more than 100 are cannabinoid compounds, such as CBD and THC, primarily found in the flowering top. THC stands for tetrahydrocannabinol, a cannabinoid compound that has psychotropic effects. Some of the cannabinoids have opposing effects on the human body.
THC Levels Affect the Legality of Cannabis Products
Any part of the Cannabis sativa L. plant is federally designated as cannabis regardless of its THC level. It is the THC level that causes much of the confusion with regard to which cannabis products are lawful.
In 2018, the U.S. Congress passed and signed into law the Agriculture Improvement Act, commonly known as the Farm Bill, which removed hemp from the federal Controlled Substances Act. This effectively legalized CBD if it comes from hemp.

Hemp Cannot Have Delta-9 THC Content Greater Than 0.3%
Hemp is defined as cannabis with delta-9 THC content not more than 0.3% on a dry weight basis and can include sterilized cannabis seed, substances derived from those seeds, mature cannabis stalks, and fiber produced from those stalks. Hemp seeds can pick up miniscule amounts of THC and CBD from contact with other plant parts, but per FDA, if this occurs the amounts are negligible and not of concern.
Cannabis, including all derivatives, extracts, cannabinoids, isomers, and salts with THC content above 0.3%, is considered marijuana, a Class I controlled substance not covered in the 2018 Farm Bill. H.R. 610 was introduced on Jan 27, 2023, which, if passed, would reschedule marijuana to Schedule III.
Adding to the confusion, many states and countries refer to marijuana and hemp as cannabis, so it is important to ensure when seeking guidance for the manufacture and sale of hemp raw ingredients and hemp-containing products, that information used for reference pertains to U.S. law.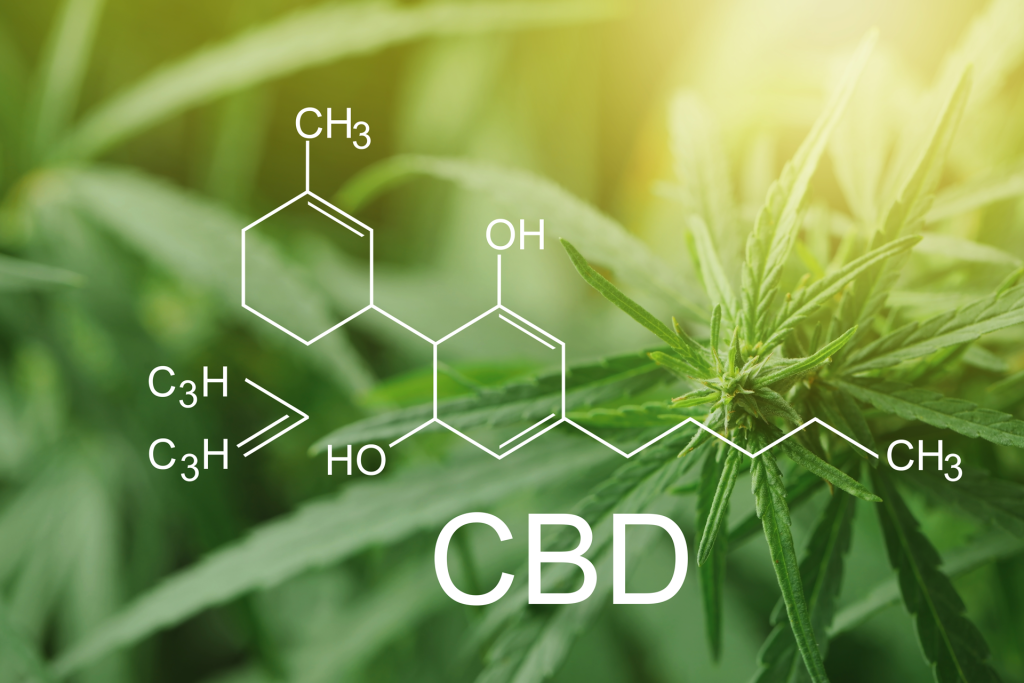 So, What About CBD?
The only federally legal use of natural CBD is as the active therapeutic substance in Epidiolex®, an FDA-approved pediatric antiepileptic drug.
CBD is federally prohibited as an ingredient in foods and dietary supplements, though it has been the subject of substantial clinical investigations. Under the Food Drug & Cosmetic (FD&C) Act, it is illegal to introduce drug ingredients, like CBD, into the food supply, or to market them as dietary supplements. In fact, the 2018 Farm Bill specifically highlights that it is unlawful under the FD&C Act to market a food or dietary supplement containing added CBD.
As of yet, it is not clear whether FDA will make a distinction between added CBD and native CBD in a hemp product. However, it is clear that FDA will object to any food or dietary supplement product that:
identifies as being CBD,
calls out its CBD content,
has been processed to increase CBD content,
is derived from a hemp strain specifically bred or selected for its greater CBD content, or
makes any claims about CBD effects.
Hemp in Conventional Foods – FDA's View
The 2018 Farm Bill explicitly preserved FDA's authority to regulate products containing cannabis or cannabis-derived compounds under the FD&C Act and section 351 of the Public Health Service Act (PHS Act).
FDA treats products containing cannabis or cannabis-derived compounds as it does any other FDA-regulated products – meaning they're subject to the same authorities and requirements as FDA-regulated products containing any other substance. This is true regardless of whether the cannabis or cannabis-derived compounds are classified as hemp under the 2018 Farm Bill.
FDA is clear on the substances it allows as an ingredient in conventional foods. The 1958 Food Additive Amendment to the FD&C Act says anything added to a food must be done so under an FDA-approved food additive regulation unless it is a Generally Recognized as Safe (GRAS) food ingredient. GRAS has two criteria:
are adequately shown through scientific procedures to be safe; and
have recognition among experts qualified by scientific training and experience that criterion #1 has been met.
FDA is involved with GRAS assessments only to the extent that FDA hosts a voluntary GRAS Notification Database. FDA reviews the notifications only to verify that they contain the information necessary to make a GRAS determination. FDA does not endorse, approve, grant, or in any other way take any responsibility for a GRAS determination.
Currently there are three hemp food ingredients, all derived from cannabis seed, found in the FDA's GRAS Notification Inventory:
Hemp Seed Protein (GRN 771)
Dehulled Hemp Seed (GRN 765)
Hemp Seed Oil (GRN 778)
In some situations, a hemp product used as a dietary supplement will be a new dietary ingredient (NDI) that requires an NDI notification be submitted to FDA 75 days prior to marketing.
Hemp in Dietary Supplements – FDA's View
Dietary supplement ingredients are differentiated by whether they were marketed in the U.S. before the 1994 Dietary Supplement Health and Education Act (i.e., old dietary ingredients) or not marketed in the U.S. until after DSHEA (i.e., new dietary ingredients, aka NDIs). Manufacturers of NDI-containing dietary supplements require submission of a notification to FDA 75 days prior to marketing the NDI-containing dietary supplement.
All Hemp-Derived Dietary Ingredients are Considered NDIs
At the time of DSHEA, all cannabis products were considered marijuana and thus illegal. Therefore, there were no lawfully marketed pre-DSHEA cannabis-derived dietary ingredients as of 1994, so all hemp-derived dietary ingredients are considered NDIs.
FDA has recently determined that it cannot verify the safety of CBD- and THC-containing substances as dietary ingredients for dietary supplements or as food ingredients via a GRAS submission despite numerous efforts in recent years to demonstrate their safety.
Can Botanical Substances Be Used in Dietary Supplements?
Botanical substances, such as hemp-derived ingredients, can be used in dietary supplements – with the exception of THC-containing products (prohibited under the Controlled Substances Act) and CBD (an FDA approved drug). FDA does not consider synthetic copies of hemp components to be lawful dietary ingredients because the synthetic version is not of botanical origin.
There is an exemption from the 75-day NDI notification requirement for dietary ingredients that are already in the food supply as conventional food ingredients. Thus, when a hemp-derived NDI is the same ingredient being used as a food ingredient (e.g., the GRAS hemp seed protein, hemp seed oil, and hulled hemp seed), submission to FDA of a NDI notification is not necessary.
Hemp in Cosmetics and Personal Care Products – FDA's View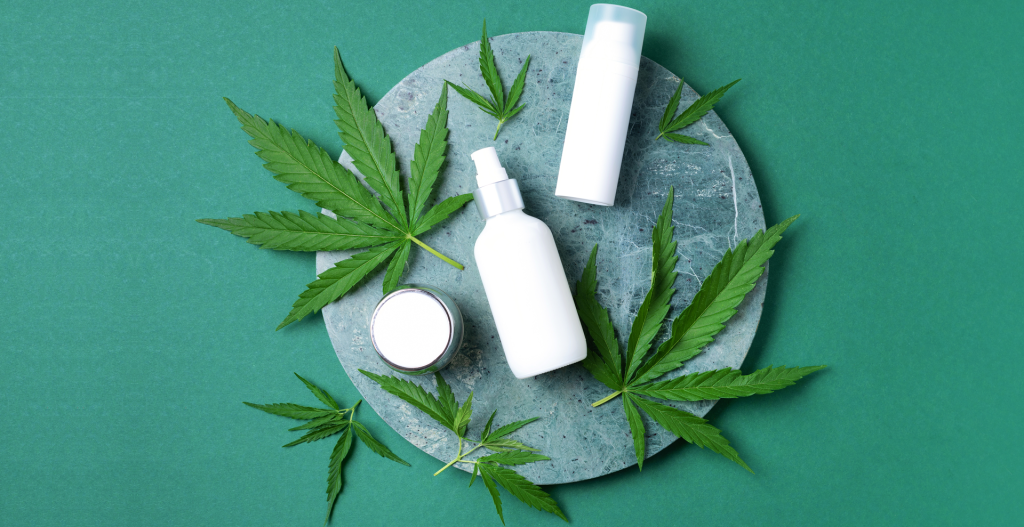 Cosmetics and personal care products sold in the U.S. do not require pre-market approval except for most color additives. Therefore, cannabis-derived ingredients may be used in cosmetics and personal care products without FDA pre-authorization.
It is important to note that FDA's definition of cosmetics includes only those products used for "cleansing, beautifying, promoting attractiveness, or altering the appearance." The use for any benefit to structure or function disqualifies the product for the cosmetic category and it becomes an Unapproved New Drug. Things may change for cosmetics upon enactment of the U.S. Modernization of Cosmetics Regulation Act (MoCRA), which is scheduled for late 2023.
FDA is clear that no ingredient – including a cannabis-derived ingredient – may be used if it causes the product to be adulterated or misbranded in any way. Products are considered adulterated when they contain poisonous or deleterious substances that may render them injurious to users under the conditions of use as prescribed in the labeling.

What About Full Spectrum Cannabinoid Extracts?
Some manufacturers assert that processing of hemp to extract all the native compounds without proportionally increasing CBD content of the extract does not constitute an added CBD ingredient; and thus, such extracts are different from the FDA approved active drug ingredient CBD. Typically, manufacturers identify these hemp-derived extracts as Full Spectrum Cannabinoid Extracts.
FDA has yet to take a position as to whether Full Spectrum Cannabinoid Extracts confer a safe harbor from the prohibition of added CBD ingredients in food and dietary supplements. If FDA comes to view the use of Full Spectrum Cannabinoid Extracts as a maneuver to circumvent drug regulations, FDA is likely to act to prohibit use of such ingredients in food and dietary supplements as a federal designation.
The 2023 Farm Bill – What's on the Horizon?
The Farm Bill is updated about every five years, so what's next?
While it is too soon to say, there are a number of proposals being considered, from adjusting the allowable THC levels to laboratory requirements. Until then, manufacturers of hemp ingredients and products containing them must abide by federal and appropriate state laws to legally do business in the U.S.
Are you confident of the THC levels in your hemp products?
Labstat's DEA-registered hemp testing laboratory offers sophisticated testing methods and detailed Certificates of Analysis with fast TAT and competitive prices. Contact us to discuss your hemp testing project.