How To Measure Nicotine Content in Electronic Delivery Systems
Analyzing nicotine products poses many unique challenges to testers and producers alike, especially now that governments are establishing rigorous regulations that manufacturers must meet before getting their products to the market. As such, producers must ensure they partner with reliable labs to measure nicotine content in their products to have an edge and comply with the strict regulations.
By partnering with the right laboratory, you can rest assured that your products are safe for use, produce consistent effects batch to batch, and can be sold legally in different jurisdictions. But what opportunities does measuring nicotine content offer to you as the manufacturer? And how do you measure nicotine content?
Importance of Measuring Nicotine Content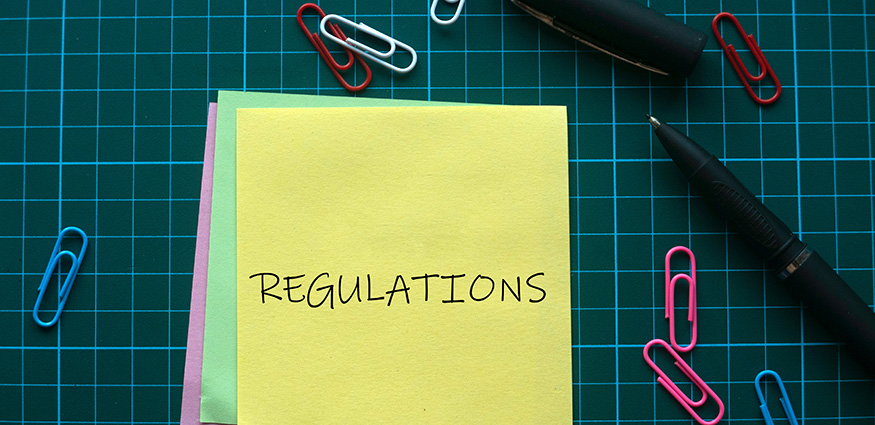 The primary reason for measuring nicotine concentration in products is to comply with the strict regulations set in place by various arms of the government. For example, the nicotine concentrations in vaping products manufactured or imported for sale in Canada are limited to a maximum of 20 mg/ml.
Health Canada also prohibits the packaging and sale of vaping products if the labeled nicotine concentration exceeds 20 mg/ml. Nicotine testing in vaping products is guided by section 7.2 of the Tobacco and Vaping Products Act, which limits it to not more than 20 mg/ml when tested using the ISO standard 20714.
This means you have to partner with a lab with the right equipment and technical know-how to conduct the tests according to the validated international test method to comply with Health Canada's regulations regarding vaping products.
Aside from complying with the regulations, testing for nicotine levels is also essential in building your brand. Knowing how much nicotine is in your product can be valuable information to the consumer as it can help them predict the effects or choose a product according to their needs.
Nicotine testing is also instrumental in product development, with the results coming in handy in maintaining consistency and solving problems in different stages of production.
So, how is nicotine content measured?
Measuring Nicotine Content
There are several validated analytical methods developed to work with different products. With different labs having varying capabilities, it's best to partner with a lab with the relevant experience, validated methods and equipment.
At Labstat, we have been testing nicotine products since 1976. Our scientific personnel have acquired the most experience in this industry, from testing conventional tobacco products to working with reduced-harm products such as e liquids, smokeless products, lozenges, heat-not-burn and e-cigarettes.
Nicotine Levels From Conventional Cigarettes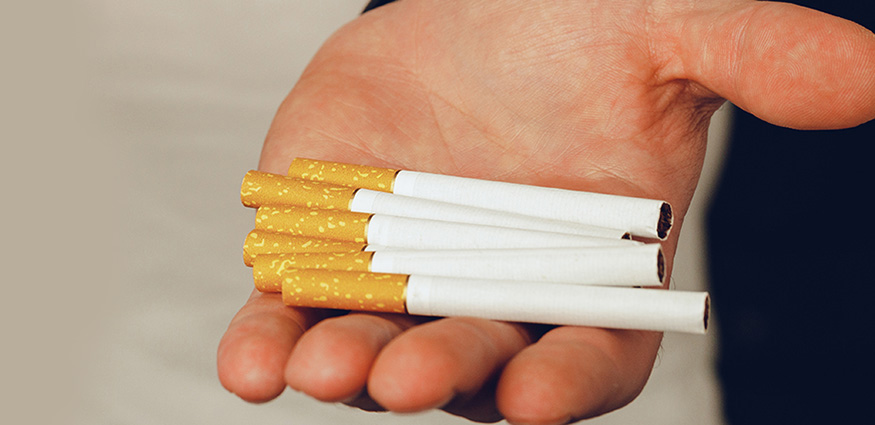 A 1998 study investigating filter ventilation and nicotine content of tobacco in cigarettes found that Canadian brands averaged 13.5 mg nicotine representing 1.8% of the total weight. Looking at Canadian cigarette nicotine content charts today, you will probably find figures as high as 18mg to as low as 0.1 mg.
Brands such as Marlboro offer a variety of ranges for nicotine and tar. Still, more and more manufacturers are slowly switching to low tar, low nicotine cigarettes to cater to the more health-conscious consumer, including those who might be trying to quit.
Many of these cigarettes are, however, labeled with nicotine yields. Although consumers may pick those over regular cigarettes, the nicotine yield is not the same as total nicotine content.
Nicotine yields in cigarettes are measured using a smoking machine – a syringe that draws puffs, but to determine the total nicotine content of the cigarette, analytical methods have to be used. Labs may use high-performance chromatography (HPLC) methods paired with a detector, or gas chromatography (GC) to determine the nicotine content in cigarettes to analyze the samples.
The total nicotine is expressed in milligrams per cigarette. While nicotine yields may be lower for light cigarettes, studies show that there is no significant difference in total nicotine content between light and standard cigarettes.
Labstat International is a world leader in cigarette and cigar smoking testing, offering the most comprehensive analytical services in the industry since 1976. Labstat offers extensive smoke chemistry, in-vitro toxicology, nicotine content and method development testing. Labstat's capabilities extend to both mainstream and sidestream smoke.
How Nicotine Testing Works For E-Liquid And Vape Juice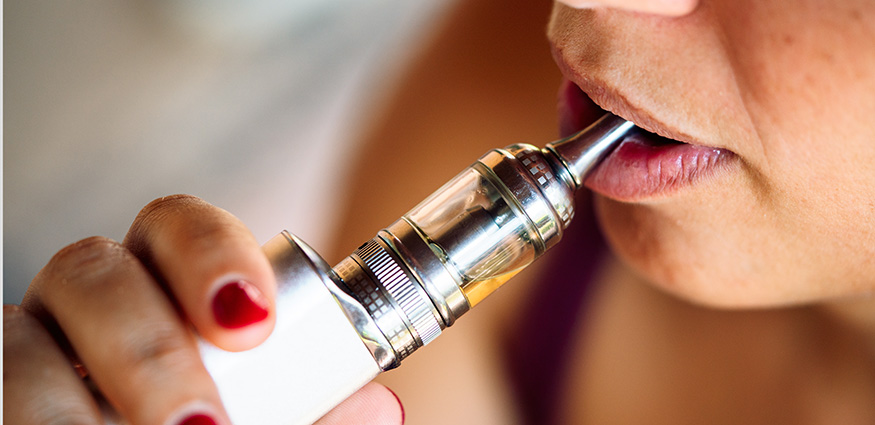 Health Canada regulations state that vaping products should not exceed 20 mg/ml nicotine concentration. The nicotine concentration for vape products or e-liquids is expressed in mg/ml or milligrams of nicotine per milliliter of the vape juice. The lower the number, the less nicotine present.
Health Canada regulations state that vaping products nicotine should be tested using the ISO 20714 E-liquid – Determination of nicotine, propylene glycol and glycerol in liquids used in electronic nicotine delivery devices – Gas chromatographic method.
The nicotine concentration expressed in mg/ml is obtained by multiplying the results of the tests (expressed in mg/g) by the density of the e-liquid expressed in g/ml. But how do you measure nicotine content using gas chromatography?
2 Tests Used To Determine Nicotine Content
1. Gas Chromatography (GC)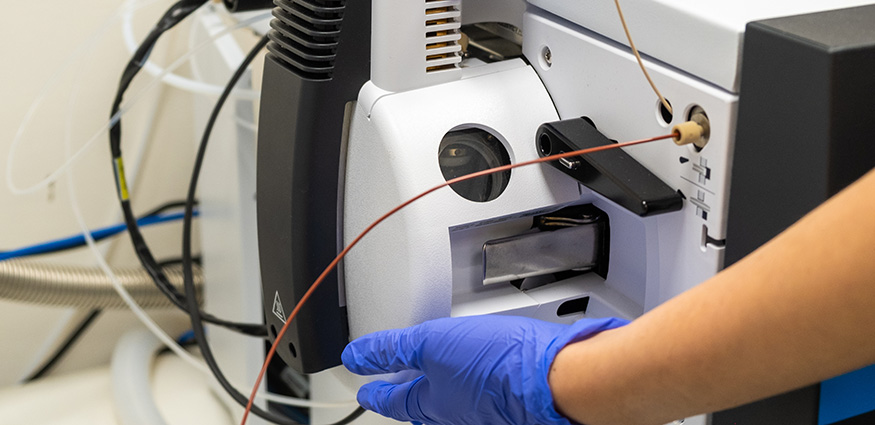 Gas chromatography is a commonly used analytical technique to identify and quantify tobacco components. Gas chromatography utilizes the differential affinity of a mixture's components within a stationary and carrier gas system.
The carrier gas is usually an inert gas such as helium. This technique can be used in combination with any of several detection systems that convert the property changes into an electrical signal that is recorded on a chromatogram. These detectors include flame ionization detector (FID), mass spectrometry (MS), nitrogen phosphorus detector (NPD), thermal conductivity detector (TCD) and electron capture detector.
ISO 20714 – 2019, the method Health Canada requires manufacturers to use when testing for nicotine content in vape products involves using helium or hydrogen carrier gasses. The e-liquid sample is diluted with an isopropanol solution and analyses the nicotine, PG and glycerol content by capillary gas chromatography with flame ionization detection (GC-FID) and quantified using an internal standard.
The test report contains the nicotine content in milligrams per gram.
2. High-Performance Liquid Chromatography (HPLC)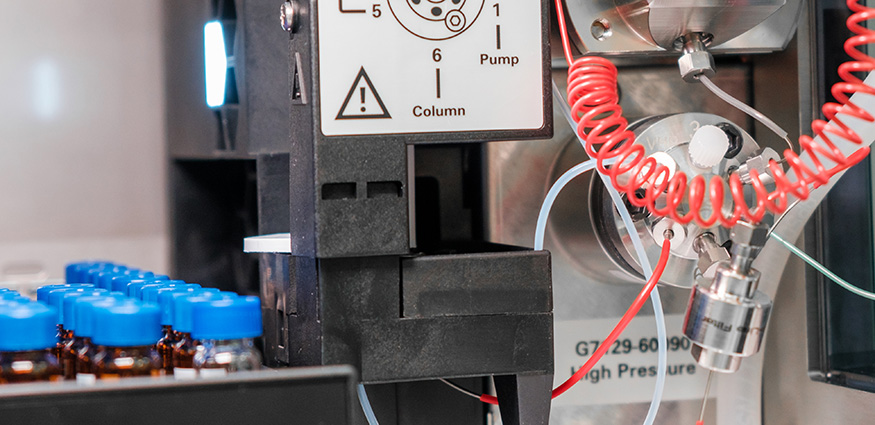 HPLC is another commonly used analytical chemistry technique in determining the amount of nicotine in vaping products. This method uses pumps to pass a pressurized liquid-sample mixture through columns with solid adsorbent materials. Each component in the sample interacts differently with the material, leading to different flow rates.
HPLC has been used to determine the nicotine content in numerous research studies. HPLC can be used with various detectors, including UV visible/diode array detectors (DAD) or photodiode array detection (HPLC-PDA).
Where To Get Your Products Tested For Nicotine Content
Partnering with Labstat means partnering with excellence. Labstat International is recognized as the world's leading nicotine product testing laboratory offering comprehensive testing services for all your nicotine product types.
Labstat is not just a testing lab. We work together with our clients as partners to find technically sound, cost-effective and timely solutions for technical and regulatory challenges that they may experience. Our testing capabilities cover multiple nicotine product types, including reduced-risk products such as nicotine gum and lozenges, heat not burn, e-liquids, tobacco-free snus: in addition to conventional tobacco products such as cigarette and cigar smoke, tobacco, snus and smokeless tobacco.
We also provide end-to-end FDA PMTA (Pre-Market Tobacco Application) preparation and filing services and Good Manufacturing Practices (GMP) consulting services. Let's handle the regulatory side of your business so you can concentrate on making the best product!