Labstat is pleased to welcome Robert van den Heuvel to the organization as Senior Vice President of Operations reporting to Mike Bond President, Labstat International Inc.
Robert brings 15+ years of leadership and business-related decision making in quality, regulatory affairs, analytics, manufacturing and R&D to his new position.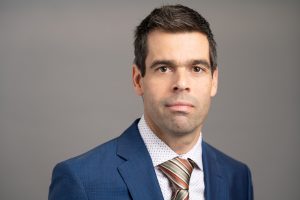 Robert is a biochemist by training and obtained his M.Sc. and Ph.D. at Wageningen University in the Netherlands. He continued his career as a post-doctoral fellow in Italy and took on a mass spectrometry professorship in the Netherlands. In 2007, he made the switch to biopharmaceuticals and joined Merck & Co. Here he had multiple positions with increasing responsibility in analytical development and validation, process development, manufacturing, Quality Control and Quality. In 2014, he moved to Canada to continue his career in Quality Control and Quality at the vaccine-manufacturing site of Sanofi-Pasteur in Toronto. 
At the beginning of 2019, Robert changed gears and shifted his career into the cannabis industry and has subsequently led the Quality and Regulatory Affairs teams at UP Cannabis/HEXO and Aleafia Health.
As SVP of Operations at Labstat/LabsMart, Robert will be responsible for driving the strategic development of Lab Operations and overall operational success. Reporting to the President, Robert will ensure the company maintains compliance with all regulatory and certification requirements, while developing a strategy for sustainable growth and entry into new markets. As a vital member of the Executive Management team, Robert will lead key culture-setting, technical and organizational design initiatives that support Labstat/LabsMart achieving profitable growth, while meeting client expectations for performance and turn-around times.
"We are pleased to welcome Robert to the Labstat leadership team. His

 knowledge of the industry, operational excellence, and our overall strategy will enable him to quickly integrate into his new role. This is an important advantage as Labstat is positioned to grow by exceeding the demand of our clients through our comprehensive service and solutions.

"
– Michael Bond, Labstat President