How To Test For Nicotine Levels In E-Juice And Vaping Products
Wondering how to test for nicotine levels in e-juice effectively? This article will show you why partnering with the best analytical lab in Canada should be your starting point.
Canada's Nicotine Concentrations in Vaping Products Regulations brought about new testing requirements, particularly the decision to limit nicotine in vaping products to 20 mg/ml. Since Health Canada regulates all vaping products that contain nicotine, your products must meet the prescribed nicotine standard to be compliant with the regulations to get into the market without any problems. 
But how do you test for nicotine levels in e-juice?
To comply with the Health Canada regulations on maximum nicotine concentrations, you need to partner with a lab with extensive experience in nicotine, tobacco products, and electronic delivery systems and has validated analytical methods. 
Labstat International is the largest nicotine testing lab globally, offering the most comprehensive analysis and testing of e-cigarettes and e-liquids. Labstat technical and scientific experience with e-cigarettes and e-liquids started in 2008, testing early prototypes at the research stage and following their development to market and regulatory submission.
Partnering with Labstat means partnering with excellence as we are not just another nicotine testing lab in Canada. Partnering with us means bringing over 45 years of experience in highly regulated consumer markets, including nicotine and tobacco lab testing. You can rest assured that your products are in good hands.
Labstat e-cigarette and e-liquid nicotine lab testing services go beyond the actual tests; we also help with PMTA submissions and offer regulatory consulting. But first, how to test for nicotine levels.
How To Test For Nicotine Levels In E-Juice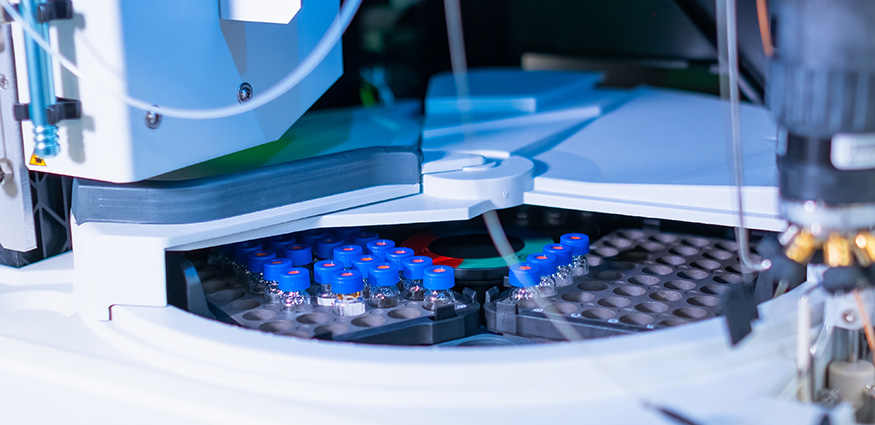 As mentioned before, a vaping product must not contain nicotine concentrations in excess of 20 mg/ml, according to section 7.2 of the Tobacco and Vaping Product Act. This includes vaping liquids that contain nicotine.
The Nicotine concentrations in Vaping Products Regulations prescribe the laboratory method ISO 20714, entitled "E-liquid – Determination of nicotine, propylene glycol and glycerol in liquids used in electronic nicotine delivery devices – Gas chromatographic method."
This is the method Health Canada will use to determine compliance with the maximum nicotine concentration. As such, you should partner with a nicotine testing lab with the capabilities to carry out tests to assess if the products meet the prescribed nicotine standards.
The prescribed method ISO-20714 utilizes gas chromatography with flame ionization detection (GC-FID) and is quantified using an internal standard. Gas chromatography is an analytical technique used to separate and analyze samples, like nicotine, that can be vaporized without thermolysis.
When testing for nicotine levels in e-juices, a small sample of the e-liquid is mixed with a solvent and injected into the gas chromatograph, where it is vaporized into a gas. The gas chromatograph already has an inert carrier gas flow. The ISO 20714-2019 method recommends either helium or hydrogen of high purity as the carrier gas.
The sample and carrier gas are heated and pumped into long capillaries packed with inert support material. At the end of the capillaries is the detector that records the sample hitting it and produces a chromatogram that shows the amount and how quickly the samples reach it. 
The peaks on the chromatogram can identify the compounds in the mixture. The ISO 20714 prescribed analytical method recommends using a flame ionization detector (FID) that can be used to detect most organic compounds, including nicotine.
The ISO method provides results expressed in mg/g. However, Health Canada specifies that nicotine concentrations be expressed mg/ml, which must be obtained by multiplying the results (mg/g) by the density of the vaping substance, which is expressed in g/ml.
However, there are other analytical methods to determine nicotine concentration in e-liquids, including gas chromatography-mass spectrometry (GC-MS) and high-performance liquid chromatography – photodiode array detection (HPLC-PDA). Health Canada will, however, use the ISO 20714 gas chromatographic method when ensuring compliance with the Nicotine Concentration in Vaping Products Regulations.
Choosing A Nicotine Testing Lab In Canada
Choosing the best analytical lab for nicotine testing is an important step in ensuring compliance with the current regulations and your product's success in the market. But how can you know the best out of hundreds of nicotine testing labs in Canada?
1. Technical And Scientific Experience With E-juice And Vaping Products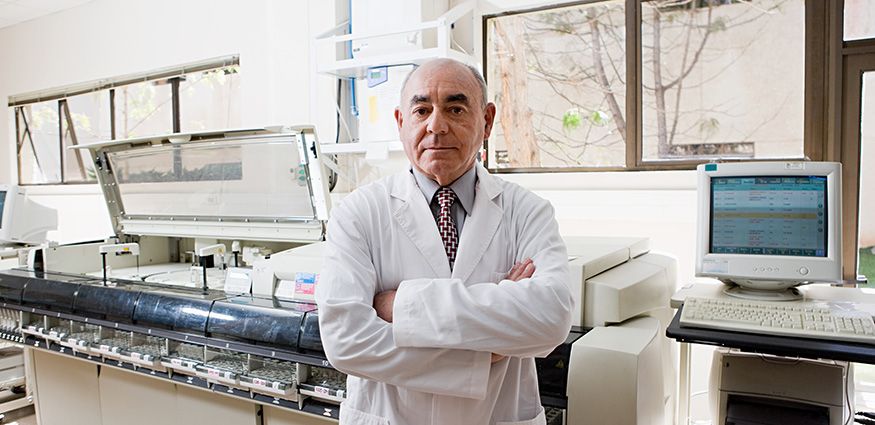 You want to be sure that the lab and staff have adequate experience handling the nicotine e-juice product you want to be tested. And although lab equipment is necessary, the staff have to be knowledgeable in handling the equipment samples and analyzing the data. 
At Labstat, our extensive scientific and technical experience with e-juice products started in 2008, which means we have built the capacity and technical know-how to produce repeatable, reliable and defensible results.
We have also been testing tobacco and nicotine products since 1976. That is 45 years' worth of testing experience to help you gain compliance with all regulatory requirements in Canada.
2. Accreditations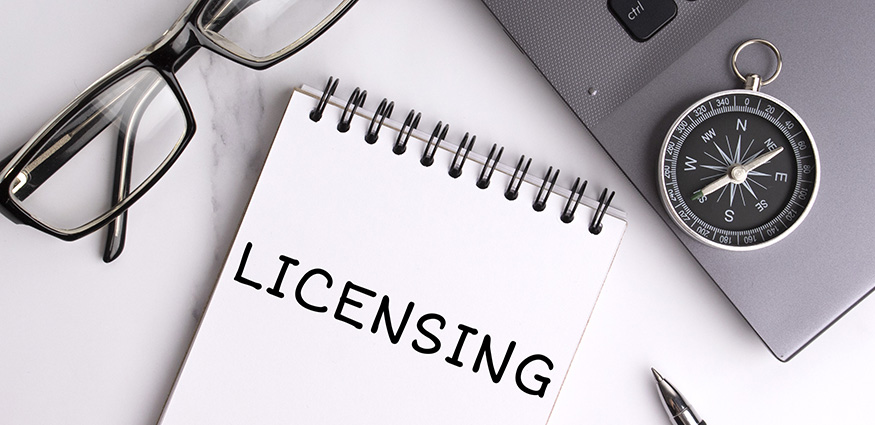 Check if the nicotine testing lab has any accreditations, especially ISO 17025 – the pinnacle of third-party lab accreditations. Also, check GMP (Good Manufacturing Practises) compliance enforced by Health Canada.
GMP certification is especially important if you want to export your products to the EU, Australian and South African markets.
ISO 17025 is a set of protocols that the analytical labs must follow to ensure accurate tests. While it's not the only thing you should look for, accreditations are one way to ensure the lab is credible and competent in executing specific tests.
3. Internal Procedures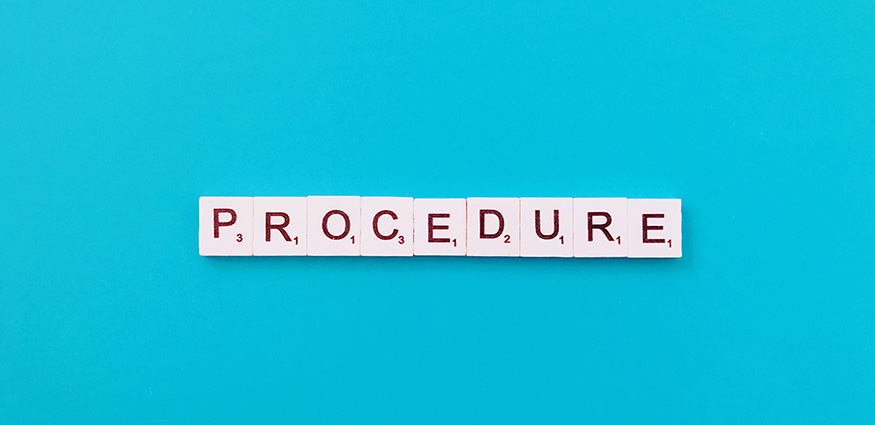 Does the lab have set procedures for situations when the tests don't go according to plan? A good nicotine testing lab will have a set internal procedure for out-of-specification investigations to determine if a sample failed the test or it was a result of lab error.
Best E-Juice Nicotine Testing Lab In Canada: What Labstat Offers You
Labstat International operates four labs totalling over 75,000 square feet, designed and equipped to handle all your nicotine testing needs. Labstat is the largest nicotine-containing product testing laboratory in the world which means we have the capacity for flexible scheduling and fast turnaround times.
Labstat offers comprehensive nicotine testing on various products, including e-liquids, e-cigarettes, lozenges, gum, smokeless products, heat-not-burn and conventional tobacco products. 
When it comes to e-juice, Labstat is the world leader in e-liquid testing, offering comprehensive analytical chemistry, in vitro toxicology, microbiology and method development testing services.
Our e-liquid testing services include FDA's PMTA (Premarket Tobacco Product Application) for electronic nicotine delivery systems and HPHC (harmful and Potentially Harmful Constituents) testing in support of PMTA.
We also offer Health Canada (constituents) testing using methods validated to the official Health Canada methods. We also offer flavour tests, stability and storage testing and microbiology testing to ensure the safety of your products.
Labstat is also the only nicotine testing laboratory to offer testing facilities in eastern and western Canada. So whether you are looking for nicotine testing labs in Ontario or Alberta, our services are easily accessible wherever you are in the country. 
However, Labstat is not just a testing laboratory, we are your testing and regulatory consulting partner. Our collaborative approach and unrivalled experience and capability allow us to add value to your product development and solutions to research and regulatory challenges. 
That's why we also offer end-to-end PMTA preparation and filing services, GMP consulting, and regulatory questions so you can focus on making superior products. 
Interested in our nicotine testing services? Contact us to learn more or ask questions about our nicotine and cannabis testing services today.